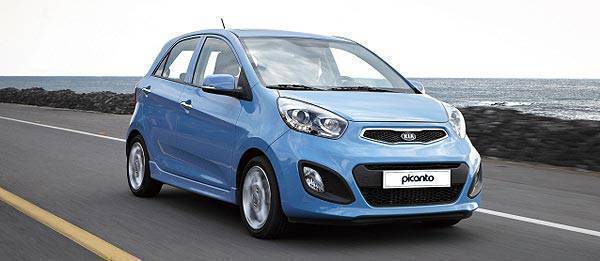 While we're waiting for the all-new Kia Picanto to make its global debut at the Geneva International Motor Show, the Korean carmaker was nice enough to share that their latest supermini will be offered with four "super-efficient" powertrains.
Depending on the market where it will be sold, the Picanto will be offered with three versions of its 1.0-liter inline-three Kappa mill, with each one sipping a different fuel (gasoline, flex fuel or bi-fuel), and a lone 1.2-liter inline-four gasoline-fed Kappa engine.
The outputs of all four engines range from 69hp to 85hp and from 94Nm to 121Nm of torque. The 1.0-liter bi-fuel engine in particular delivers 82hp and 94Nm of torque.
The engines are also fuel efficient and environment-friendly as the all-new Picanto's fuel consumption ranges from 4.2 to 5.9 liters of fuel for every 100 kilometers while carbon dioxide emissions are only at 95 to 105 grams per kilometer.
For the European market, the Picanto will be offered with Kia's fuel-stretching Idle Stop & Go technology, reducing its emissions and fuel consumption to between 90 and 100 grams per kilometer and 4.1 to 5.6 liters of fuel for every 100 kilometers, respectively.
Depending on the market, transmission choices for the all-new Picanto are either a five-speed manual or a four-speed automatic.
Continue reading below ↓
Recommended Videos
What engine or engines do you think the local all-new Picanto will get when it arrives on our shores later this year?