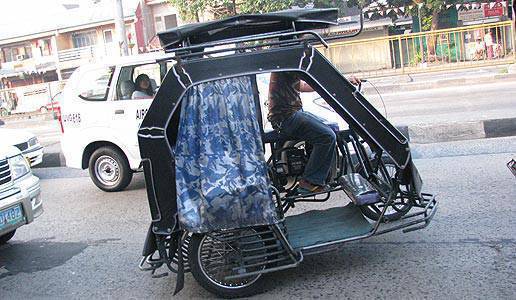 A lawmaker has raised the possibility of classifying kuligligs or motorized pedicabs as a mainstream mode of transportation.
By doing this, Senator Jinggoy Estrada said kuligligs will be covered by traffic rules and regulations, and they will have to meet public safety and service standards for their operators and passengers. As a mainstream mode of transport, the kuliglig will also have to be registered at the Land Transportation Office and its owners will have to shoulder taxes and other charges due to the government.
"This issue about the kuligligs is indeed complicated, and needs balancing of all related concerns," Estrada said. "However, I believe we could find the best way to resolve this issue through continuous studies and consultations on the various measures that could be undertaken, one of which is the possibility of legitimizing them as part of our country's mainstream transport industry."
The lawmaker added that one may even appreciate the kuliglig as an improvised vehicle, which is "another fruit of Filipino ingenuity" as it serves as the daily, short travel needs of communities and neighborhoods.
"Who knows, the kuligligs might even prove to be actually another notable Filipino innovation, and a vital feature in our communities' daily life," Estrada added.
Do you agree with the senator's proposal? Feel free to post your comment below.
Photo by Patrick Tadeo