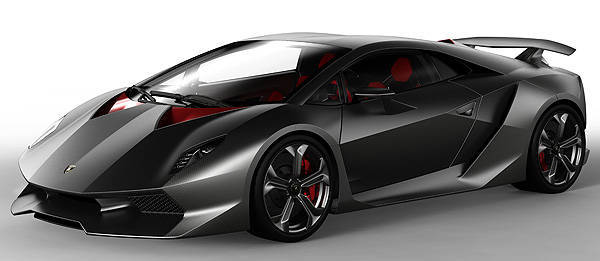 Remember the Lamborghini Sesto Elemento, the nearly-all-carbon-fiber concept car which the Italian carmaker debuted at the 2010 Paris Motor Show, and which, a year later, company president and chief executive Stephan Winkelmann confirmed would be produced?
Well, according to Telegraaf.nl, Lamborghini's latest hypercar is now being produced at what the carmaker calls its Pre-Series Center, its latest building which it inaugurated in July 2012 to handle the development of its prototypes and limited-production vehicles, such as the Sesto Elemento.
"The design of the Sesto Elemento Limited is identical to that of the model that was presented at the Paris Motor Show in 2010," said Lamborghini's director of research and development, Maurizio Reggiani, who also added that the only changes done to make the production model different from the concept one is to increase the car's stiffness and to improve its crashworthiness.
Everything else--from the futuristic interior and its custom-made cushions for the monocoque-affixed forged composite tub, to the Pyrosic glass-ceramic matrix composite tailpipes--is going into production. In addition, the car's front and rear are both made from a single piece of carbon fiber, and this will have a few 'quick-release' points to aid in its disassembly.
A 5.2-liter, 570hp V10 engine mated to a six-speed, paddle-shift-equipped automatic transmission powers all four wheels of the Sesto Elemento. It propels the 999kg hypercar to a zero-to-100kph time of 2.5 seconds, all the way to a top speed of over 320kph.
Continue reading below ↓
Recommended Videos
With only 20 units being built and designed to be driven strictly on track, it's quite doubtful that we'll ever see a Sesto Elemento on our roads.
"The Sesto Elemento is intended for collectors who occasionally also want to drive on the track," said the car's chief designer, Filippo Perini. "It is for car collectors who also have a race suit."