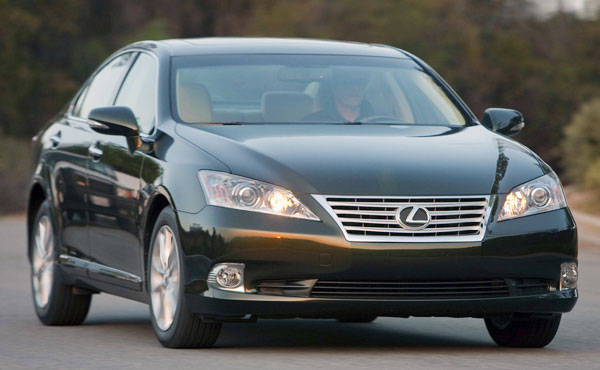 J.D. Power and Associates has released its 2012 Vehicle Dependability Study, and the Japanese carmaker Toyota--together with its luxury and youth-oriented brands Lexus and Scion--came out on top, winning a total of eight segment awards. The study measures problems experienced during the past 12 months by original owners of three-year-old (2009 model-year) vehicles. Overall dependability is determined by the level of problems experienced per 100 vehicles (PP100). The lower the score, the higher the quality.
Topping their respective segments are the Toyota Yaris (subcompact; 97 PP100); the Toyota Prius (compact; 80 PP100); the Scion xB (compact MPV; 100 PP100); the Scion tC (compact sports; 123 PP100); the Lexus ES350 (entry premium; 81 PP100); the Toyota Sienna (midsize van; 123 PP100); the Lexus RX350 (midsize premium crossover; 85 PP100); and the Toyota Tundra (large pickup; 108 PP100).

Other distinctions earned by the three affiliate brands:
* Lexus is the number one nameplate with just 72 PP100, improving by 23 fewer problems per 100;
* Toyota is the highest-ranked non-premium nameplate and tied for third place overall, improving by 18 fewer problems per 100; and
* Scion achieves its highest-ever position at fifth place, jumping up 17 positions and improving by 55 fewer problems/100.
"We are extremely pleased that not only did we win awards in eight of the 14 model segments, but that in two segments we finished one-two and made the podium in 12 segments overall," said an ecstatic Jim Lentz, president and chief operating officer of Toyota Motor Sales, USA.
Continue reading below ↓
Recommended Videos
In 2012, overall vehicle dependability averages 132 PP100--an improvement of 13 percent from the 2011 average of 151--which is the lowest problem rate since the inception of the study in 1990. Twenty-five of 32 brands have improved in dependability from 2011, while only six have declined and one has remained stable.
Trailing Lexus in the overall rankings are Porsche, Cadillac/Toyota and Scion.
The 2012 Vehicle Dependability Study is based on responses from more than 31,000 original owners of 2009 model-year vehicles after three years of ownership. The study was fielded between October and December 2011.