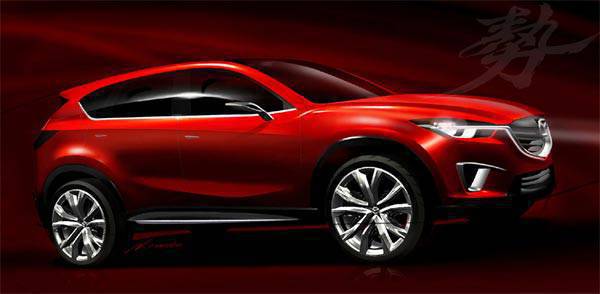 Mazda Motor Corporation has announced plans to produce the Mazda CX-5, which is derived from the Minagi Concept Car.
After the concept was unveiled at the Geneva International Motor Show last month, Mazda is already gearing up for the CX-5's launch at the Franfurt International Motor Show in September. It is scheduled to go on sale in 2012.
"The CX-5 will be the first production vehicle to incorporate Mazda's 'Kodo--Soul of Motion' design theme," the Japanese car company said. "When it appears in Mazda showrooms around the world next year, the compact SUV will feature a full range of Mazda's breakthrough SkyActiv technologies, including new-generation engines, transmissions, bodyshell design and chassis engineering."
The CX-5 will be Mazda's compact model for the CX series, which already includes the CX-7 and the CX-9.
How do you find the CX-5?
[gallery]795[gallery]