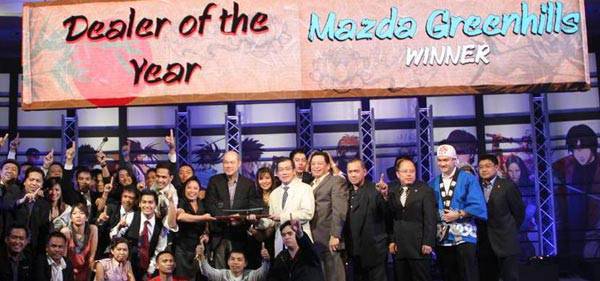 If Mazda's strong performance last year has inspired you to buy a brand-new car from the Japanese carmaker this year, you might want to drop by Mazda Greenhills, which was recently named as the 2010 Mazda Dealer of the Year.
Part of the reason Mazda Greenhills won the award was by moving 718 units out of its showroom in 2010 to increase its sales volume by a whopping 71 percent compared to the previous year.
Mazda 3 was the dealership's most sought-after nameplate as it captured 39 percent of the sales despite its age. Following the Mazda 3 is the Mazda 2 with 28 percent, four percent more than the CX-7 on third place.
This is the fifth time Mazda Greenhills received the Dealer of the Year award, which it also earned in 2004, 2005, 2006 and 2007.
Besides being named as the 2010 Dealer of the Year, Mazda Greenhills received 31 other awards, including the Wholesale Excellence Award, the Top Selling Dealer for the CX-9 and CX-7, and Best Sales Support Group during the brand's recent dealer convention.
Continue reading below ↓
Recommended Videos