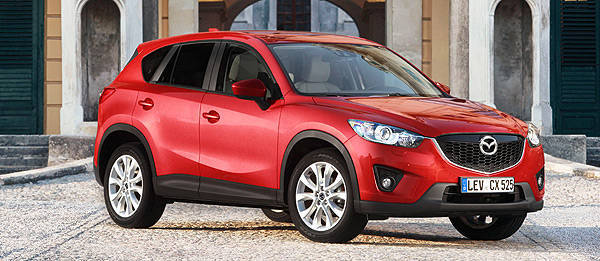 Mazda will be increasing the production of the CX-5 to 240,000 units per year, a 20-percent increase from its initial 200,000 units, in response to the strong demand for the Japanese carmaker's new crossover SUV around the world.
"I am grateful for the high praise the CX-5 has been receiving from customers all over the world," said Mazda's representative director and board chairman, Takashi Yamanouchi. "This production capacity increase for the CX-5 demonstrates that we are working hard to deliver the vehicle to waiting customers as early as we possibly can. It will also help establish a flexible production system that enables us to produce new-generation SkyActive products at Ujina Plant No. 1. I believe that it shows Mazda is making steady progress in optimizing its automobile manufacturing processes."
Since sales of the CX-5 began in February, it has surpassed Mazda's initial estimates, forcing the company to increase its annual global sales target from 160,000 to 190,000 units for 2012.
Continue reading below ↓
Recommended Videos