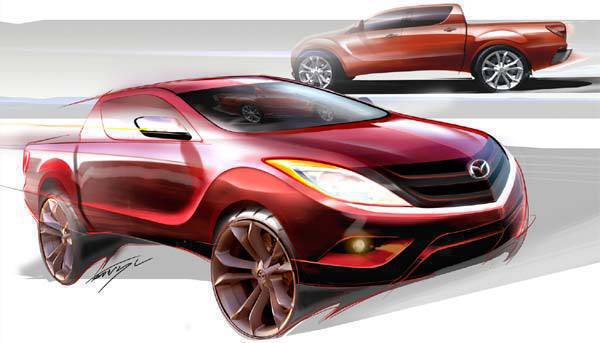 Mazda will be revealing the next-generation BT-50 compact pickup truck, tagged as an "active lifestyle vehicle," at the 2010 Australian International Motor Show in October.
A sketch provided by Mazda shows that the all-new BT-50 overturns the conventional design of a compact pickup truck as it sports a modern and refined styling. The all-new pickup's exterior has crisp and bold lines that, paired with its imposing presence and sculptured sheet metal, give it an athletic and individual design that makes the BT-50 instantly recognizable.
According to Mazda, the styling of the all-new BT-50 "increases anticipation of the driving pleasure to come and represents a new direction in the compact pickup truck market."
Mazda promises the BT-50's new design to come with the kind of strength and dependability the truck has been known for.
What do you think of the BT-50's new look--based on the teaser above, at least? Feel free to share your comments below.
Continue reading below ↓
Recommended Videos