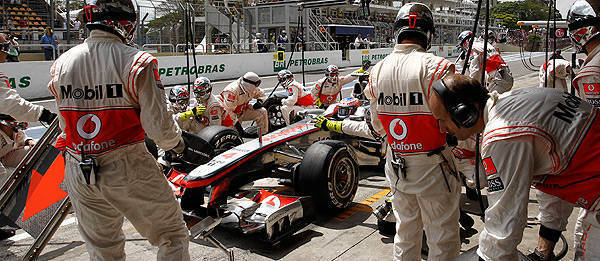 Formula 1 is a motorsport that has long been associated to environment hazards. After all, one car can consume as much as 300 liters of fuel in a 300-kilometer race. But things may change soon beginning with a crucial move made by Vodafone McLaren Mercedes team.
Top-tier team McLaren announced that it has been certified by Carbon Neutral Investments (CNI) as 100-percent carbon neutral. This means the amount of carbon emitted by the team's activities is offset by its efforts to reduce its carbon footprint.
McLaren is the world's first carbon-neutral F1 team by supporting hydroelectric initiatives in India and Brazil, which were chosen for their involvement in F1. The team also implements efficiency-driven measures to cut carbon dioxide emissions within the McLaren Technology Center.
"Today's announcement is the strongest possible proof that we've gone farther than any other Formula 1 team in becoming more environmentally sympathetic and efficient--an achievement that's of great importance not only to our organisation but to all our partners too," said McLaren team principal Martin Whitmarsh. "This is a considerable achievement: the result of a lot of hard work by a number of extremely dedicated individuals, and a testament to our philosophy of continuous improvement."
Continue reading below ↓
Recommended Videos
CNI, a company that helps other firms in their carbon-offsetting efforts, has also teamed up with other automotive groups in efforts to reduce carbon in the environment. CNI co-chairman James Brown, however, said McLaren has already closed the gap between just being carbon efficient and carbon neutral.
"Allowing companies to improve on their carbon efficiency measures and realize carbon neutrality is what we do, and have done across motorsport and the automotive industry," Brown said. "We hope other teams in F1 will now follow Vodafone McLaren Mercedes' lead."