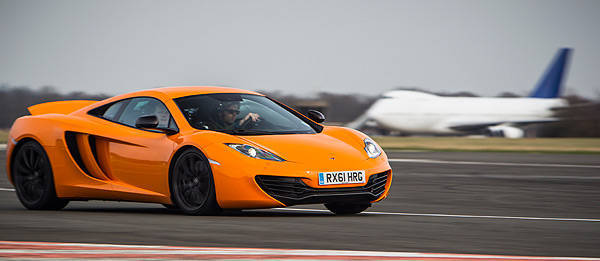 From 1993 to 2005, the McLaren F1 held the record as the world's fastest production car with a top speed of 386kph. After 12 years, it relinquished the crown to the Koenigsegg CCR, which was faster by 2kph. This does not seem to threaten McLaren at all, however, as its boss has said there are no plans to regain the record even if the British carmaker is currently in the middle of developing the F1's successor.
According to the Sydney Morning Herald's Drive.com.au website, McLaren Automotive chief Ron Dennis made the revelation at the opening of a McLaren dealership in Sydney during the 2012 Australian Grand Prix weekend. Dennis added that the car's goal isn't to beat the F1's top speed, much less the Bugatti Veyron Super Sport's 431kph.
"The MP4-12C will go around any circuit in the world faster than an F1," Dennis was quoted saying in the report. "Don't get fixated by top speed. That's the first thing you have to discard in today's society. What you've got to have is a complete package of performance."
For the F1's successor, Dennis added that its production will be limited to between 300 and 500 cars, and that it "will be hailed as the most innovative, creative supercar of its time."
Continue reading below ↓
Recommended Videos
As for the technical details on the F1's spiritual successor, Dennis would only confirm that the carbon-fiber central structure of the 12C will be used on both the supercar and a new, cheaper model, which will slot underneath the 12C. It will also utilize the same McLaren-designed 3.8-liter twin turbo V8 engine of the 12C but with more power and more capacity.