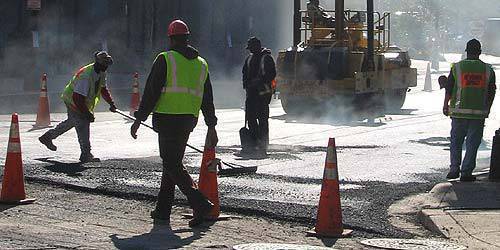 MMDA crack down on EDSA
The Metropolitan Manila Development Authority (MMDA) will is sharpening its claws against utility firm contractors conducting unscheduled road repair or excavation that could cause a traffic jam on EDSA. "Before you make any digging or close any portion of the road, submit your notice, traffic plans, and timetables. If you will not comply, I will have you arrested," MMDA chief Oscar Inocentes said. "From now on, I will be very strict with you. No excuses. If I see any of your equipment haphazardly strewn on the road, I will confiscate it."
Toyota's pedal woes extend to Europe
Continue reading below ↓
Recommended Videos
Toyota's joint venture with PSA Peugeot Citroën in a Czech Republic plant has doomed 90,000 French-branded cars to a recall similar to the one currently implemented in North America. British daily The Guardian reported PSA Peugeot Citroën became concerned because Toyota's Aygo mini car is produced in the same factory where the Peugeot 107 and Citroën C1 are made. Toyota Europe recently followed Toyota USA's lead by recalling 1.8 million vehicles for the same accelerator pedal issue. Eight Toyota models in Europe are affected by the recall: the Aygo, iQ, Yaris, Auris, Corolla, Verso, Avensis and RAV4.
"Cars 2" movie teaser


Car enthusiasts still in touch with their inner child would be stoked to know that Disney has revealed an artwork for the upcoming sequel of Cars. The digital painting features Cars' main character, Lightning McQueen, in a race with an unmarked red-and-white F1-like car trailing him. Serving as a backdrop to the race is Japan's Mount Fuji. Cars 2 is tentatively titled Race of Champions and will feature Lightning McQueen and his tow-truck friend mater going up against top race cars from countries like Japan, Italy, Germany, France and England, PixarPlanet said. Watch for Cars 2 in 2011.
Bimmer art
BMW's Art Car program has commissioned American artist Jeff Koons to come up with the 17th artwork as the program turns 35 this year. "I always thought it would be an honor to work on a BMW Art Car," Koons said. "I look forward to participate in a tradition set forth by such great artists as Calder, Lichtenstein, Stella, and Warhol." Koons is famous for his balloon animals that are rendered in stainless steel and he will reveal his BMW Art Car later this year. In 2007, the Ayala Museum in Makati played host to the Art Cars of artists Frank Stella, Andy Warhol, Roy Lichtenstein, and Ken Done.