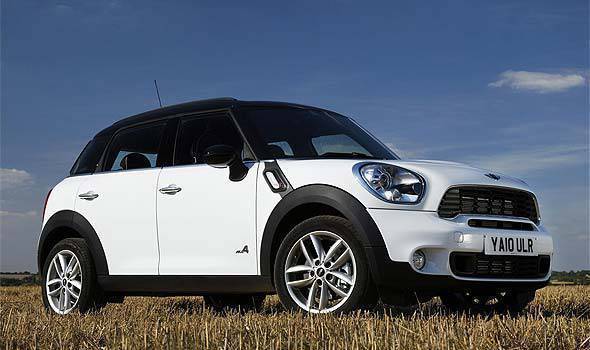 If the brisk sales of Top Gear Philippines' March issue are anything to go by, it seems like the soon-to-arrive Mini Countryman is a hit among Filipinos. As Mini distributor British United Automobiles (BUA) is getting all set to officially launch the Countryman on April 1, only one question remains: How much is this new Mini SUV going to cost?
We already know the technical specs. As mentioned in our cover story, there will be three variants of the Countryman to be sold in our market. One is the Mini Cooper Countryman, powered by a 1.6-liter naturally aspirated in-line-four engine rated at 122hp and 160Nm. Another is the Cooper S Countryman, featuring a turbocharged version of the aforementioned engine, jacking up its specs to 184hp and 240Nm. And the third is the Cooper S Countryman ALL4, which has the turbo engine of the second variant plus an all-wheel drivetrain.
What we weren't able to provide you in the story, dear readers, is the Countryman's final pricing, since it hadn't been finalized when we went to press. What we said in the article was:
(BUA president) Willy Tee Ten reveals that the Cooper Countryman will be priced less than P2.4 million, while the Cooper S Countryman will cost less than P2.9 million. This Cooper S Countryman ALL4 that you see here? It's going to set you back "a little more than P3 million."
Continue reading below ↓
Recommended Videos
Now, we have some good news for all those eagerly awaiting the pricing of the Countryman. An inside source has informed us that the new Mini Countryman is going to be priced as follows:
* Mini Cooper Countryman – P2,380,000
* Mini Cooper S Countryman – P2,890,000
* Mini Cooper S Countryman ALL4 – P3,150,000
So, are these figures welcome news to you, or do you feel they're a little overpriced? We encourage you to share your thoughts with your fellow Mini fans.