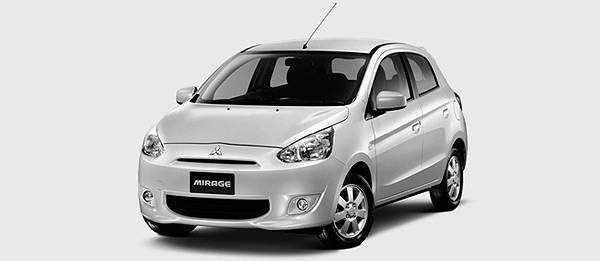 Mitsubishi Motors has started the production of its all-new 'global compact car'--the Mirage--at Mitsubishi Motors Thailand's (MMTh) Laem Chabang Plant.
"There is no doubt that MMTh has now become one of Mitsubishi Motors' major production hubs," said the company's president, Osamu Masuko. "As the Laem Chabang Plant has started production of the Mirage, it is important to maintain the same level of high quality offered by vehicles produced at plants in Japan. To ensure this, Mitsubishi Motors has stationed Japanese inspection experts at the plant to inspect 100 percent of the vehicles before they are shipped, as well as train local inspectors. This means a top-level quality control system. I believe that the new Mirage is a highly competitive model which will be widely accepted in markets all over the world. We have high hopes that this global strategic model, the new Mirage, will play a big role in the further growth of our company."
Already on sale in Thailand, the Mirage has already received more than 15,000 orders since its regional launch at the Bangkok Motor Show last month. The entry-level car will then be sold in fast-growing emerging markets and in advanced markets that are looking for eco-conscious models that offer "superior environmental performance." In the Philippines, the Mirage is due to go on sale in November 2012.
Continue reading below ↓
Recommended Videos
According to Mitsubishi, the Laem Chabang Plant in Thailand is its largest plant and export hub outside of Japan.