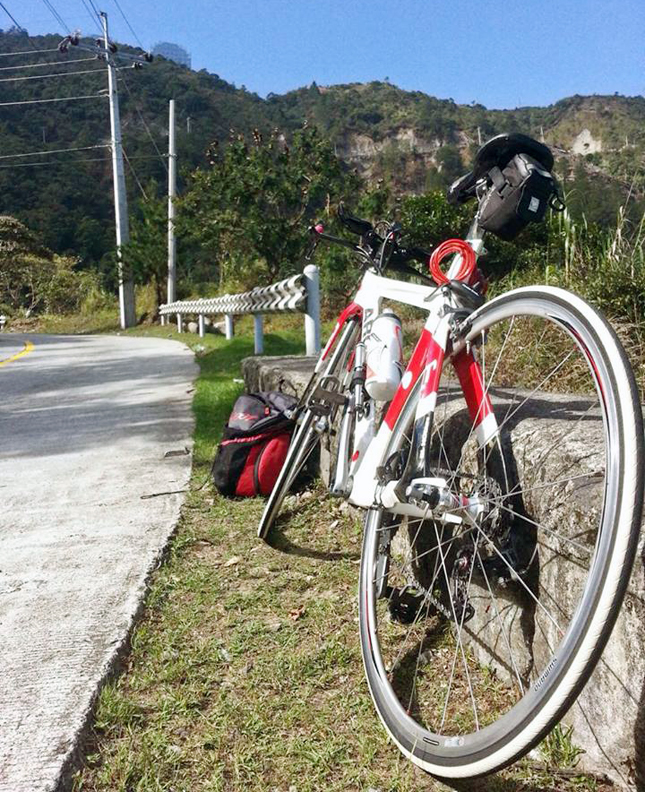 After a February 4, 2016, memo from Baguio City mayor Mauricio Domogan made the rounds online, there was an immediate outcry on social media as the said memo--which was essentially a reissued ordinance from 1965--ordered the implementation of the ban on bicycles and motorcycles in the central business district.
Bicycle riders were extra vocal, as the ordinance seemed to be against the move toward sustainable and environment-friendly personal mobility.
Baguio residents saddled up to defy the ordinance and took to social media to voice their disdain.
JP Alipio shared: "Today's little bit of civil disobedience--I biked to my meeting at the University of Baguio from La Trinidad and back this afternoon. On my way back to Trinidad, I decided to take Session Road from the top at Cathedral to see if they were actually implementing the stupid anti-bicycle ordinance, and as I was turning into Session Road, a policeman started blowing his whistle at me and waving me over with his wad of tickets. At this point, I was deciding whether to heed the police officer or to pedal away. I figured though that if I stopped, I would most likely get into a shouting match, so instead I slowed down, looked him straight in the face, shook my head and pedaled away with him blowing his whistle behind me. Well, until City Hall decides to go after the smoke-belching jeepneys, colorum taxis and illegally parked cars, I will always shake my head and ride away."
Continue reading below ↓
Recommended Videos
Padma Perez, owner of a local specialty bookstore, had this to say: "On any other day, this would be just another self-indulgent selfie, but today let this be a record of civil disobedience, because our current Baguio government officials want bicycles off our city center's streets. The qualifying statement is that the ban is in force 'only in the central business district'. But this is still the opposite of what most forward-thinking city planners are trying to achieve, which is moving people around with less vehicular traffic--a better public transport system and less private cars encourage walking, with more sidewalks and shade-giving trees and public art. More alternative forms of mobility. Cities for people, not cities for cars."
After the social-media outcry, we got in touch with Ryan Olat, executive assistant at the Office of the City Mayor, and he clarified a few things for us.
"It is still the same ordinance from 1965," he explained. "And it only prohibits motorcycles, tricycles and bicycles on Session Road."
Through the years, motorbikes have always been prohibited, but the police have always been lenient about this on Harrison Road, Magsaysay Road and Abanao Road--which are part of the CBD. Motorcycles that are exempt from this ordinance are food- and postal-delivery bikes.
"There is no problem for bicycles," Olat emphasized. "They are allowed on our streets, but Baguio has no space to accommodate bike lanes. Of course, we are concerned about safety, and we suggest that bikers find alternative roads that are less busy than Session Road."
The mayor's executive assistant has not received any reports about apprehended bicycle riders.
The memorandum was issued by the mayor in response to growing complaints about motorbikes. And the office did meet with concerned rider groups.
"We entertained concerned motorbike groups, and let them meet with the city council," Olat pointed out. "The city council is currently working on amendments."
According to Olat, the mayor cannot change the ordinance--only the city council can. But Mayor Domogan did say that it is a good thing that this came up, so that the ordinance could be reviewed.
"Motorbikes are the issue, not bicycles," Olat concluded.
So, there you have it. Straight from the Baguio City mayor's office. Pedal on.
Photo from Charlie Fianza