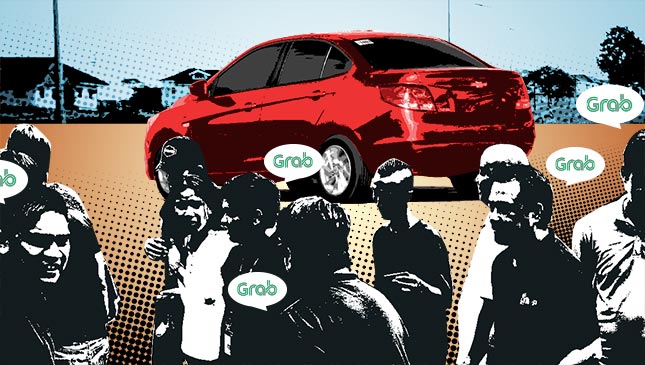 Over the past few weeks, you might have heard or seen complaints online regarding how difficult it's been to book a Grab since Uber left the Philippines. Well apparently, there's a relatively simple explanation for that: The supply can't keep up with the sudden increase in demand.
So no, it isn't as simple as labeling Grab's drivers as 'choosy.' According to Grab's Philippine head Brian Cu, most of the time it's because there just aren't enough cars available in an area to accommodate all the passengers.
"The reason for that is not because namimili ang drivers, the reason for that is because unallocated bookings—because [there's] no car nearby—has gone up sharply after the acquisition," he explained during a press conference held earlier today.
Continue reading below ↓
Recommended Videos
A look at the numbers provided by the company speaks volumes. While Cu wasn't at liberty to mention any exact figures, he shared that demand went up by around 70% since the Singapore-based ride-hailing firm acquired its biggest competitor a few weeks ago. Meanwhile, the number of drivers has only gone up by 40%.
"Kaya nga bumagsak ang allocations. Our allocation was around 65 to 68% prior to the acquisition. Allocation meaning our ability to give you a car. Now it's 58%, 59%," Cu said.
Further complicating matters is an issue with the transition of Uber drivers to Grab. According to the company, around 6,000 former Uber drivers are unable to make the shift because their names were not included in the master list submitted to the Land Transportation Franchising and Regulatory Board. Cu says that the firm is already in talks with the government agency regarding the matter.
"So there's around 6,000 of them who've already come to us and said we want to apply, however we cannot because we are only allowed to take in those on the master list. So there's an ongoing discussion with us and the LTFRB on how we can accommodate these 6,000."
Will the booking situation improve as soon as Grab and the LTFRB sort out the kinks in the transition process? Perhaps. For now, we wait.