If there's really one good thing that came out of this whole COVID-19 crisis, it's that authorities are now paying more attention to commuters, especially cyclists.
Over the past few months, government agencies and local government units have been putting in the effort to open up bike lanes across the metro. And now, these initiatives could be a sign of the things to come in the future.
The Department of Public Works and Highways (DPWH) has just revealed that all national roads and bridges, as well as upcoming expansion projects, shall incorporate a dedicated bicycle lane in their designs. This is in accordance with Department Order No. 88 series of 2020, which was signed back in September.
There will be no standard measurements for these lanes, as the specifications will vary depending on the current road and traffic conditions in the area, including factors like motor vehicle volume, operating speed, available road, and shoulder and sidewalk space. That said, the DPWH emphasized that the width of the bike paths shall be no less than 2.44 meters
ADVERTISEMENT - CONTINUE READING BELOW ↓
The future projects will also be categorized into three different classes: Classes 1 and 2 for roads operating with moderate to high speeds and high traffic volume, and Class 3 for roads operating with the lowest speed and the least number of vehicles.
Class 1 projects include a shared use path or bike path that is completely separated from the road used by motor vehicles. The open space for the sidewalk will divide the bike and car lanes.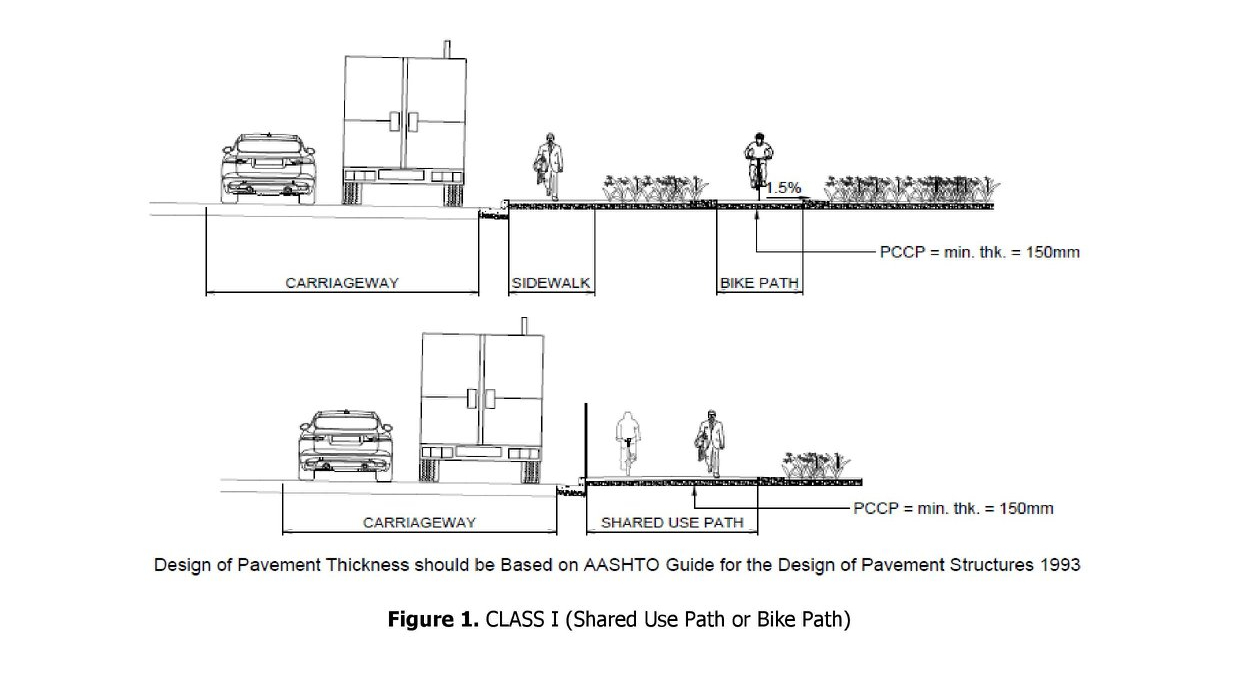 ADVERTISEMENT - CONTINUE READING BELOW ↓
Recommended Videos
Class 2 projects, meanwhile, entail that a portion of the motor vehicle roadway shall contain the dedicated bike lanes. These lanes, however, will be separated by pavement markings or physical dividers.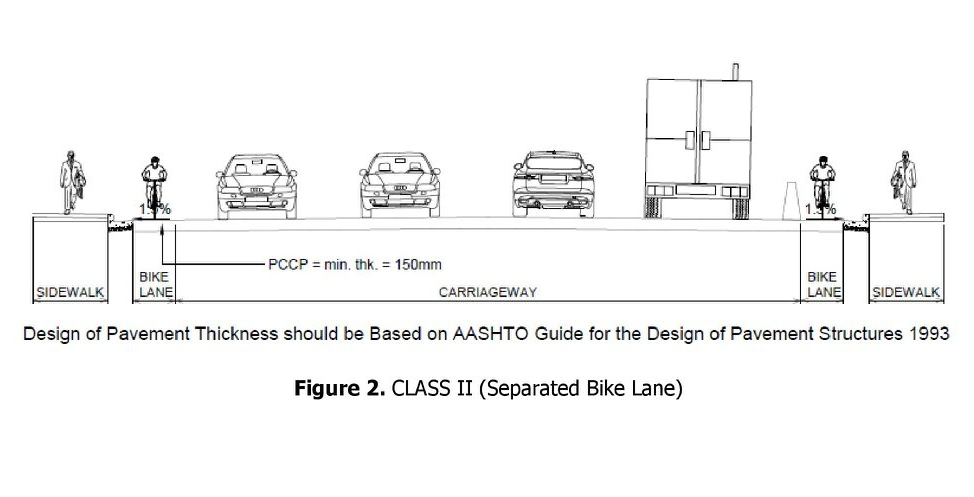 Lastly, Class 3 projects will see designated bike lanes marked along a portion of the road similar to Class 2 designs, but these will not be physically separated from the road. This will allow motor vehicles to use the bike paths as needed due to the road's limited carriageway width.
ADVERTISEMENT - CONTINUE READING BELOW ↓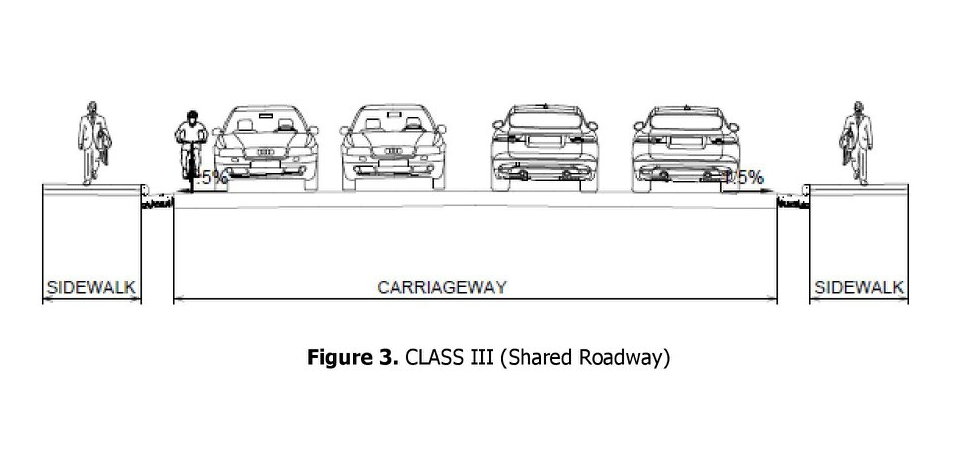 Looking forward to seeing these implemented?
ADVERTISEMENT - CONTINUE READING BELOW ↓