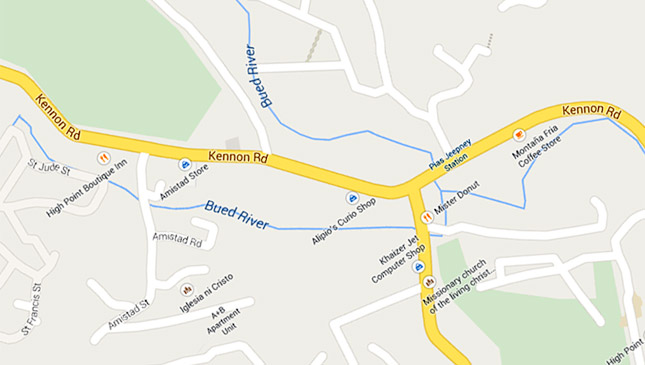 In February, we reported that the Department of Public Works and Highways was planning on converting Kennon Road--the scenic road from Rosario, La Union, to Baguio City--into a one-way route this summer season. Well, the agency has indeed pushed through with this scheme this Holy Week.
The scheme was supposedly conceptualized by DPWH secretary Rogelio Singson to shorten the travel time "to attract more tourists during special occasions/events and thus boost the economy of the region."
So, from 12:01 am of March 31 to 12:01am of April 3, the one-way traffic scheme on Kennon Road will be implemented for the exclusive benefit of those going up to Baguio, specifically from the Camp 1 toll gate in Tuba, Benguet, up to the Camp 7 police station in Baguio City.
In consideration of the residents who live along the route, special passes will be issued that will allow them to take advantage of the window times of 11am-12 noon and 5pm-6pm to go down Kennon Road.
Billboards informing motorists of the one-way scheme have reportedly been put up at strategic locations from Saytan in Rosario to Baguio City. To ensure safe travel while the one-way scheme is in effect, flagmen will be assigned every 500m from Camp 1 to Camp 7 to alert motorists to the two-way traffic during said window times. Flyers will also be distributed to motorists entering Camp 1 during the window times to warn them of the two-way traffic. However, the times indicated on the flyers is from 11am to 1pm and 5 pm to 7 pm, with the additional one hour being provided to give sufficient time for the last vehicle passing through the Camp 7 police station to exit the Camp 1 toll gate.
Continue reading below ↓
Recommended Videos
You've been warned, folks.