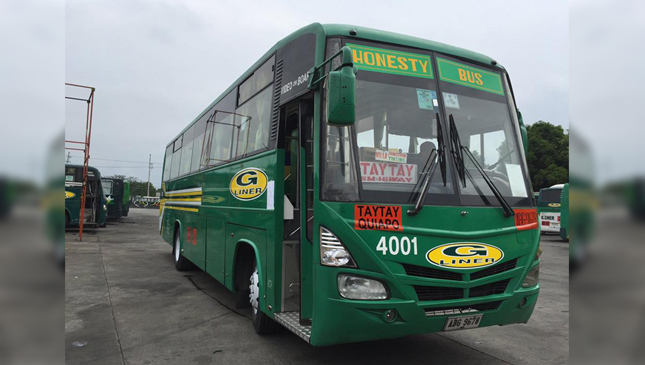 Here at the Top Gear Philippines office, there's a small store inside our pantry that sells snacks—cookies, chips, pancit canton, and the like—via an 'honesty' payment system.
For those of you unfamiliar with how this works, basically there's a small box where customers will leave their payment after 'buying' from the store. You can leave the exact amount, or you can leave a larger sum and get your change yourself. No one watches the goods, and the entire setup runs on the idea that everyone who buys from here are good people, and not total d***s.
Do you understand how the system works? Nice. Now ask yourself: "Will the honesty system work within the public transportation fare collection system?"
Continue reading below ↓
Recommended Videos
Chances are, your answer is "no." But this isn't stopping one private bus company from trying to implement the idea anyway.
Yes, what you're seeing is for real. G-Liner is rolling out an "Honesty Bus" that collects fares via the goodness of every Filipino commuter's heart. "Passengers are requested to place their payments inside the fare box honestly," the company's announcement on Facebook reads. Key word: Honestly. And as with our pantry honesty store, there's a box where commuters will leave their fare, but only in exact amounts.
Frankly, it's a great gesture by the company. Maybe it'll lose a couple of hundred pesos to dishonest passengers, but there's a message here: We should give ourselves, as a people, a little more credit. So again, do you guys think this will work? If your answer is still no, let us know why in the comments.