You've got to give it to the Metropolitan Manila Development Authority (MMDA). While most of us are hunkered down, safe and warm inside our homes, MMDA personnel are out there ready to rescue victims of typhoon Ompong.
These dudes have it rough, but someone has to get the job done. Fortunately, there are private entities out there who are willing to lend the government agency and public a helping hand during times of distress.
Several mall chains have already made adjustments to their standard operating procedures to help distressed motorists find shelter during the storm, and now Grab is getting in on the action, too.
The ride-hailing firm recently lent the MMDA two rubber boats to assist the agency in Marikina relief operations. It's a small gesture—two boats can only rescue so many people—but it's one we're sure the agency and residents of the area appreciate. During times like this, rescuers need all the help they can get.
ADVERTISEMENT - CONTINUE READING BELOW ↓
These rafts were initially intended for emergency situations involving Grab drivers and employees, says Grab Philippine head Brian Cu. "At a time like this, we all need to lend a helping hand to one another and make sure that everyone is brought to safety," he added.
Grab passengers in need of emergency assistance can call 0966-815-5619 (Globe) or 0929-199-3296 (Smart), while drivers in distress should contact 0927-407-9011 (Globe) or 0949-768-7711 (Smart).
The company is planning to purchase another two to three rubber boats in the near future to aid more rescue operations, it says.
Oh, by the way, there's no surge fare here.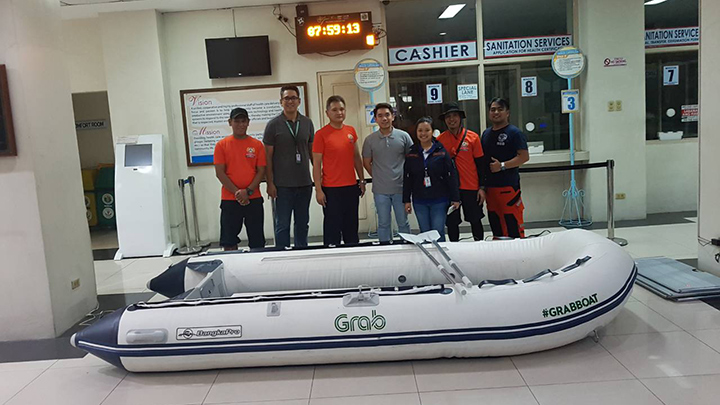 ADVERTISEMENT - CONTINUE READING BELOW ↓
Recommended Videos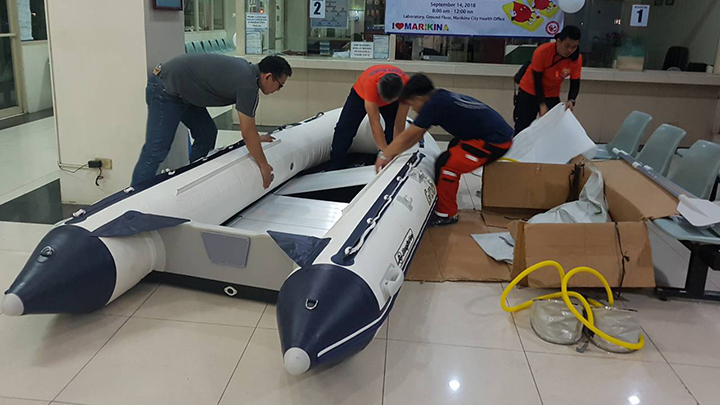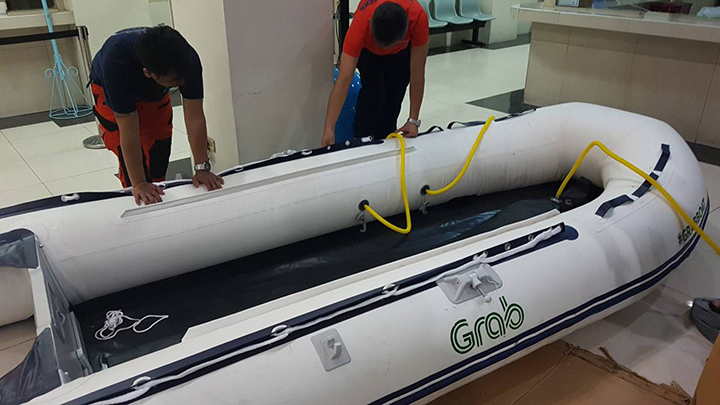 ADVERTISEMENT - CONTINUE READING BELOW ↓