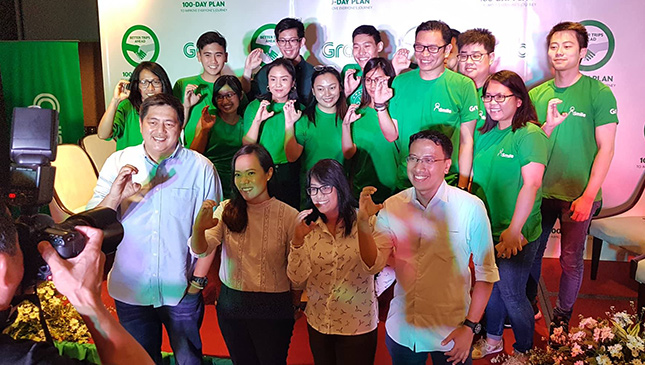 Over the next 100 days, Grab--which hasn't exactly had the rosiest time in the Philippines since it acquired Uber's Southeast Asian operations--plans to drastically improve its ride-hailing services, not just for its riders but for its drivers as well.
On the passengers' side, the firm is rolling out a new and improved Grab app for both iOS and Android, which has a cleaner and more intuitive interface. According to Grab's Philippine country marketing head Cindy Toh, some iOS users have already received the app update, while Android users will see it by July 2018. The app will also feature a new SOS feature, which will connect riders in distress with emergency services
ADVERTISEMENT - CONTINUE READING BELOW ↓
"With the new home screen, pick-up points can be easily set, and passengers can quickly select their preferred service," the company says, adding that rewards will also become categorized to make redeeming them easier.
Grab is also scaling up its customer service via a partnership with a call center come June, it says. Lastly, the company is preparing a new Passenger Code of Conduct which it hopes riders will respect to "be responsible members of the TNVS community."
Drivers, meanwhile, can expect a handful of notable improvements to their partner experience, too. The platform will offer Enhanced Driver Performance Incentives where they will be rewarded "based on their number of rides, high rating and good passenger feedback." On top of this, a Driver Rewards Program--wherein qualified partners can become Platinum, Gold and Silver members--will offer perks such as gas and maintenance discounts.
Grab is also updating its Grab Driver Academy with modules focused on road courtesy, customer service, data privacy, and social media handling.
ADVERTISEMENT - CONTINUE READING BELOW ↓
Recommended Videos
"We know that this is not easy," Toh says. "While we cannot change everything overnight, we can assure that the Grab experience will only get better."
So, 100 days then. Let's wait and see.