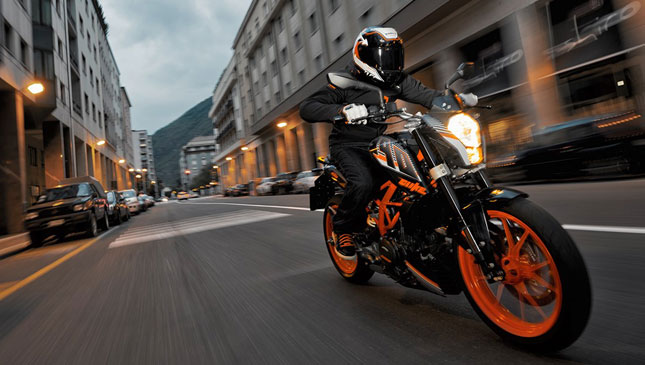 When we published our latest KTM article, some asked if the 390 series was allowed on expressways. This is because both the 390 Duke and the RC 390, as indicated by their names, have an engine displacement close to (but still under) the 400cc minimum. Because we want to make your lives easier, we asked around and did research into this matter.
First off, legally speaking, the 390 Duke has no right to enter expressways. The real engine size is 375cc, so that's 25cc below the requirement. But we've heard feedback from 390 riders that they've experienced no problems on the expressway. Maybe there's a little leeway given to motorbikes that border on the displacement limit.
We checked with the Japanese motorcycle brands, just to see if they also have models with an engine size similar to that of the 390 Duke, but we found none.
So if you're planning to get a 390 Duke and hope to take it to the expressways, there's a good chance you'll get to do so. Although the big '390' lettering on the gas tank is kind of a giveaway about the engine size. Then again, if tricycles manage to sneak into NLEX unchecked, the 390-series KTMs should be safe.
Maybe you can appeal to president-elect Rodrigo Duterte—who is a known avid motorcyclist anyway—to adjust the expressway rules.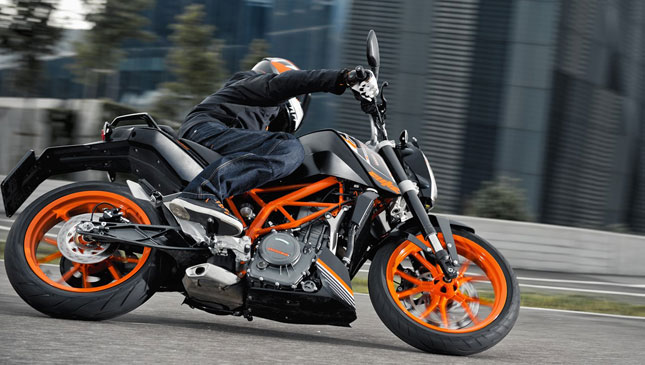 ADVERTISEMENT - CONTINUE READING BELOW ↓