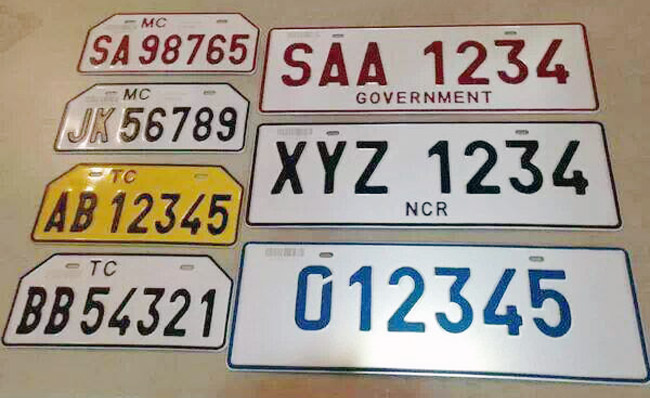 The Department of Transportation and Communications claims that the new standardized license plates "will be available to replace old license plates beginning today, January 5, in line with the government's license plate standardization program."
"It's time to change old license plates with new ones," said DOTC secretary Jun Abaya. "We begin phasing out the nine various designs currently in use with modern, standardized and security feature-packed license plates."
Land Transportation Office chief Alfonso Tan adds that the new license plates will only be ordered once vehicle owners renew their vehicles' registration. The new plates will then be supposedly made available "45 days after ordering them."
The LTO has been issuing the new license plates for brand-new vehicles being registered for the first time since May 2014. The agency announced in December that it would begin replacing the old or existing license plates with the new ones starting January 1, 2015.
Tan stresses that despite the change from old to new license plates, the existing plate numbers will be retained for the vehicles and that only vehicles being registered for the first time will be issued the new three-letter, four-number combination.
According to the DOTC, the new license plate standardization program will be in effect until 2017. The cost of replacing the plate is P450 for four-wheeled vehicles (with questionable extra fees as shown in this photo). Also, as we have previously reported, once replaced, the old license plates will no longer be valid for any purpose but may be kept by their owners.
Continue reading below ↓
Recommended Videos