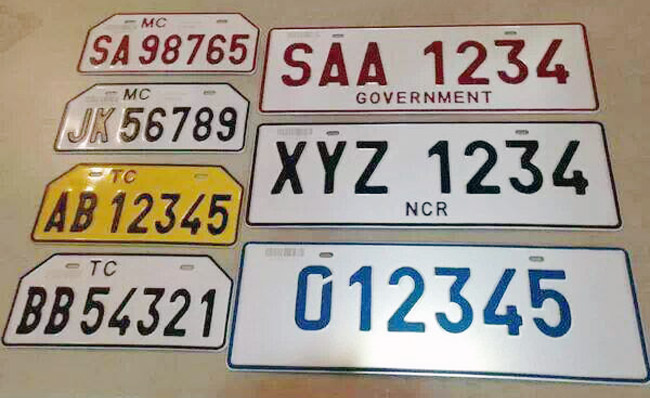 The Land Transportation Office has announced that effective January 1, 2015, it is requiring all four-wheel vehicles that will renew their registration to replace their current license plates with the new standardized ones.
According to the agency, the vehicle's new standardized license plates will bear the same alphanumeric combination as the current plates (the photo above serves as a visual reference only). The replacement cost of the new plates has been set at P450, with the processing for the replacement plates made at the same time--and as one transaction--as the vehicle registration's renewal.
The LTO claims that the new standardized license plates--together with the corresponding third-plate sticker and the appropriate plate locks--will be released to the vehicle owner within 45 days from the date of the registration's renewal.
While the LTO states that it is the vehicle owner's responsibility to attach the new standardized license plates to the vehicle, it also warns said owner that the attachment of any unauthorized plates or accessories around the vehicle license plate, "or any manner of attachment that impedes in any way the visibility or reflectivity of the authorized motor vehicle license plate and/or the third-plate sticker shall be strictly prohibited."
ADVERTISEMENT - CONTINUE READING BELOW ↓
Lastly, if you've become emotionally attached to your current plates, the good news is that you're not being required by the LTO to surrender them.
ADVERTISEMENT - CONTINUE READING BELOW ↓
Recommended Videos