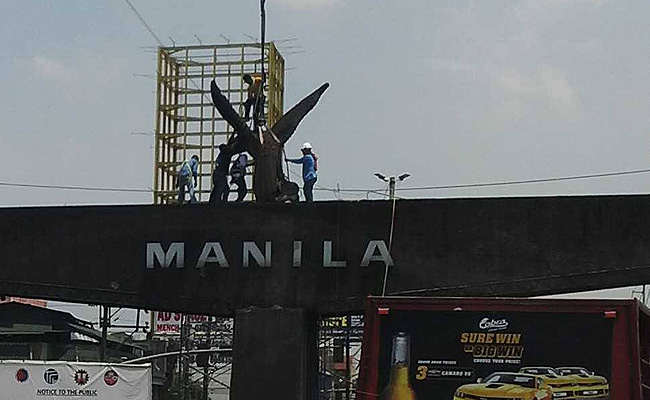 Once upon a time, eagles marked the boundaries of Makati on Metro Manila's main thoroughfares. This thing called "progress," however, has necessitated the removal of these eagles.
At roughly the same time, the eagles that stood at Makati's borders in Mandaluyong in Guadalupe and in Parañaque near Villamor Airbase had to be taken down to make way for the MRT bridge and the Skyway, respectively. Well, this past weekend saw the last of the eagles being removed from the perch it sat on to make way for the construction of the North and South Luzon Expressways' link over Osmeña highway at Makati's border in Pasay.
We're sure those who grew up and saw these landmarks "for more than four decades," according to Top Gear Philippines columnist Aris Ilagan, will be saddened by this development, regardless of how inevitable it was to make our commute around the metro faster.
Oh, well, that's another memory from our childhood that will now exist as just that--a memory to tell our children and grandchildren.
Photo from Aris Ilagan's Facebook page
Continue reading below ↓
Recommended Videos