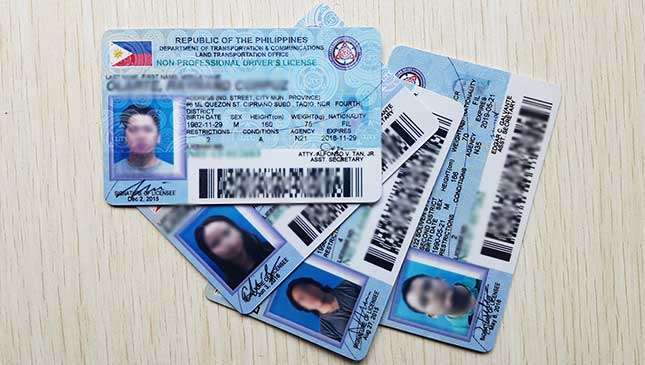 This is why it's important to make things clear prior to posting on social media, and why it's vital you actually read a post before commenting.
Yesterday, the Department of Transportation (DOTr) announced that it has finally addressed the agency's three million driver's license card backlog for applications with three-year validity. According to the post, distribution of the said cards began in December last year, and was finally completed in February 2017.
What's more, the DOTr has also announced it will begin distributing license cards with five years of validity this August. Good news, right? Yes. But here's the thing: As you know, Philippine driver's licenses are now available with up to five years of validity. The backlog being referred to is only licenses valid for three years.
Unfortunately, the post was accompanied by an infographic/image that fails to mention any details regarding which of the two backlogs was fully addressed. "Before June 2016: 3-million backlog on license cards. Now June 2017: No more backlog," and that's basically all the image reads.
ADVERTISEMENT - CONTINUE READING BELOW ↓
As expected, angry motorists began commenting. "Not true! My friend renewed her license in Aug 2016 and mine in Feb 2017 but until now both our cards are not yet available," one netizen posted. "Not true. I still don't have mine. LTO Gapan Nueva Ecija doesn't even know when it will arrive. Five years na daw yung bago ko. Sana hindi rin after five years bago ko sya makuha," said another. It goes on and on.
Not surprisingly, the DOTr's social media manager had his hands full. The agency eventually posted a clarification in the comments section, though the image still remains attached to the post.
So guys, please do read an entire post and not just the image. In many cases, it can save you a ton of trouble. Anyway, if you've yet to receive your three-year valid driver's license, you best get in touch with the Land Transportation Office (LTO).