The Metro Manila Subway is one of the government's biggest projects that we think motorists and commuters alike are looking forward to, as it's surely something that could do wonders for our road congestion and mass-transport system in the metro. There is, however, one equally big concern with this subway: floods.
As many of us have experienced personally, a lot of areas in the capital are prone to flooding, which poses several problems when building a massive train line below the ground. In response to these concerns, the Department of Transportation (DOTr) has assured the public that the subway will be flood-proof.
Agency secretary Arthur Tugade said in a recent statement that JIM Technology Corporation (JIMT), one of the Japanese contractors involved in the project, is experienced in building subways in flood-prone areas. In fact, Tugade said that JIMT has constructed subways in more difficult areas where the train line's tunnels were already below sea level.
ADVERTISEMENT - CONTINUE READING BELOW ↓
"The technology of our Japanese construction partners is the assurance; their experience is the assurance. The perennial flooding has been considered very strongly in formulating the details of the first Manila subway station," Tugade said. "The subways in Japan are never flooded and they are using that technology. And that is the same technology we are using."
The DOTr's statements were made during the virtual briefing in which the agency unveiled its new tunnel boring machine (TBM). These 700-ton TBMs measuring 95 meters long and 6.99 meters in diameter will be used to lay down 12 meters of tunnel segments per day. Below is a picture of the said machine: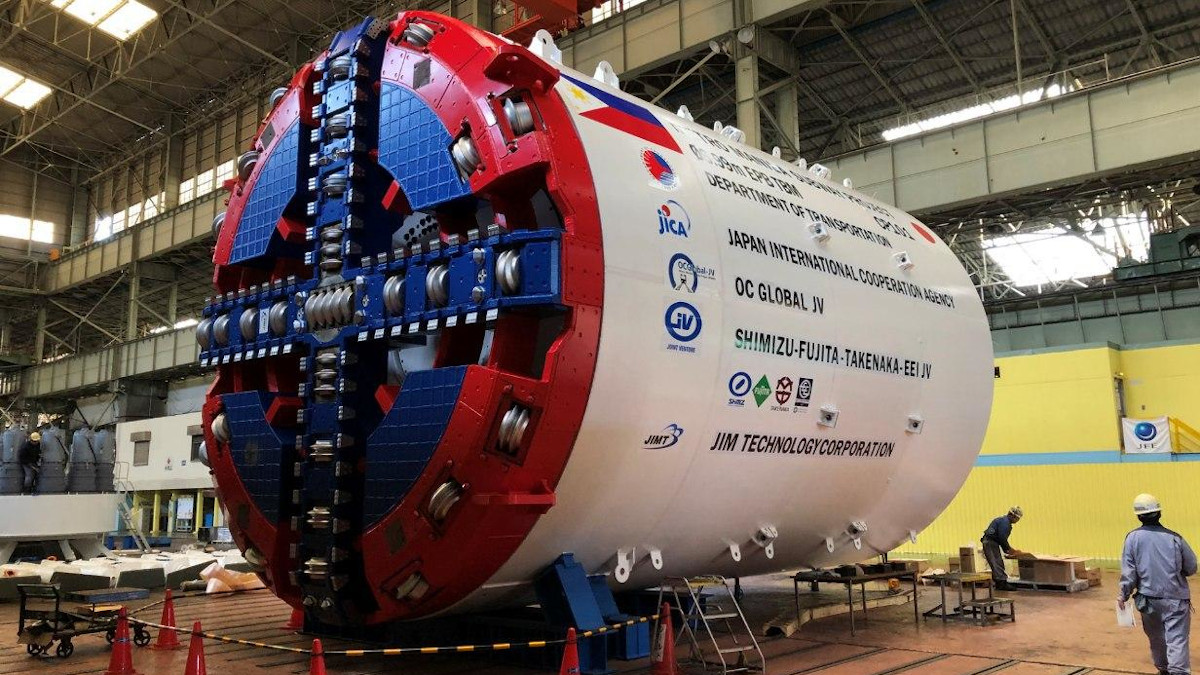 ADVERTISEMENT - CONTINUE READING BELOW ↓
Recommended Videos
The subway is expected to be partially operational by December 2021 and be completed by 2024 or 2025. Once complete, the 34km line with its 17 stations will eventually connect the cities of Valenzuela and Taguig, and is expected to ferry up to 1.5 million passengers daily.