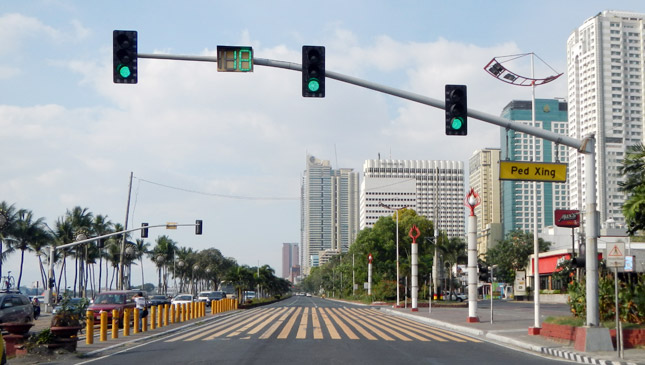 The Metropolitan Manila Development Authority is once again allowing trucks to traverse Roxas Boulevard to help decongest the port area of Manila. But you need not worry too much because this new scheme runs only from 12 midnight to 5am until February 15.
"This is just temporary, upon the request of Secretary Rene Almendras, head of the Cabinet Cluster on Port Congestion, because of the backlog in the operations of the truckers brought about by the holidays," said MMDA chairman Francis Tolentino. "I am optimistic that this will somehow contribute to the government's efforts to decongest the ports."
The MMDA chief added that the scheme will not be implemented in the mornings of February 7 and 14 (both Saturdays) "as it can worsen the traffic situation during weekends."
Tolentino explained that after February 15, Roxas Boulevard will then be prepared and rehabilitated by the DPWH in preparation for the APEC Summit slated this year.
Photo from Ramon Velasquez via Wikimedia Commons
Continue reading below ↓
Recommended Videos