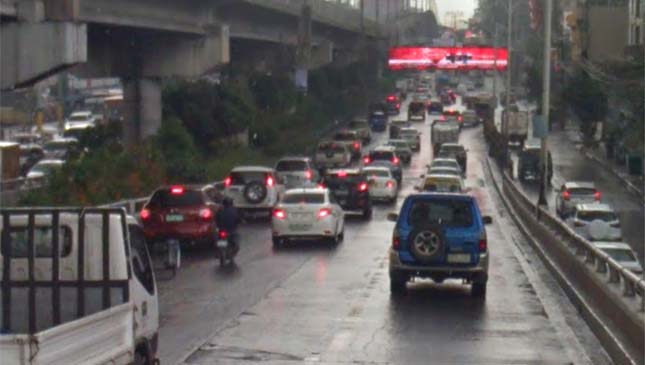 Monday marked the first day of the Metropolitan Manila Development Authority's (MMDA) one-week dry run of the high occupancy vehicle (HOV) lane along EDSA. So after day one, how'd the trial pan out?
Well, the initial numbers are in and…they're not exactly that conclusive. According to statistics provided by the MMDA, out of 6,118 cars observed entering the HOV lane yesterday, only 1,121 of them carried passengers and a total of 1,275 were occupied by a lone driver. This means more drivers were found not in compliance with the HOV lane.
What's more, the agency's CCTV cameras couldn't determine whether or not the rest of the 3,722 cars carried passengers, on account of their heavy tint. MMDA enforcers also observed a total of 96 motorists on the ground via handheld cameras and tallied only 12 cars in compliance compared to 84 cars carrying only the driver.
Continue reading below ↓
Recommended Videos
Granted, this is only day one of the dry run. The MMDA still has plenty of time to sort out the kinks in its latest bid to improve Manila's traffic. Still, it does beg us to ask how they'll determine—whether through CCTV cameras or enforcers on the ground—if a heavily-tinted vehicle is carrying multiple occupants.
So, how did you find your drive on the HOV lane's first week of implementation?