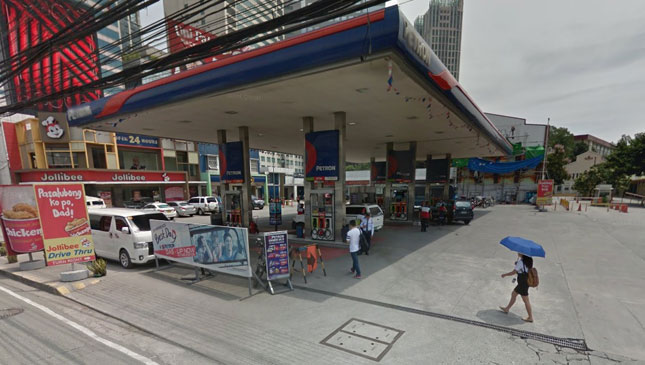 "Prayer may just be the most powerful tool mankind has."
This is a popular quote from Teddy Dekker, an American novelist who had sold millions of his books worldwide.
And Petron Corporation shares the same belief as Dekker, banking on the Filipino's prayerful nature to shield themselves from harm, especially with the increasing number of road accidents.
"Petron is encouraging everyone to say the Driver's Prayer every time they get behind the wheel," said the company's assistant vice president for marketing Ana Neri.
Neri led the launch of the 2018 Lakbay Alalay comprehensive program by the country's biggest petroleum with the banner 'The Best Biyahe Caravan.' A roadside assistance program, the Lakbay Alalay was started by a small group of employees 32 years ago to help motorists who encounter engine problems, flat tires, and even medical assistance during the Holy Week break. As the years went by, the program has expanded its focus, pushing for preventive car maintenance, road safety, and even courtesy to pedestrians.
Continue reading below ↓
Recommended Videos
This year, Petron Lakbay Alalay is visiting seven schools, three communities, and three malls as part of its intensified road-safety advocacy. Of course, the usual Lakbay Alalay road assistance program will continue even after Holy Week to conduct free car safety checks during long weekends in 2018.
"If you're going on a road trip or spending staycation time at home, Petron has its Bisita Gasulista campaign to ensure the safety of your family by checking your Petron Gasul liquefied petroleum gas (LPG) tanks for leaks and other dangers," Neri added. The word gasulista was coined from Petron Gasul, its LPG product.
Petron Lakbay Alalay stations will be activated starting March 28 (Holy Wednesday) until April 1 (Easter Sunday) in strategic areas of the country. Calling it a tradition among passionate employees of Petron, the Lakbay Alalay program will continue to find ways in promoting road safety through empowering motorists.
But simultaneous with this effort is a call from Petron for motorists of this predominantly Catholic country to make it habitual to say 'Driver's Prayer' not only before but even after they drive a vehicle. Tarpaulins bearing the 'Driver's Prayer' will be posted in Petron stations for this purpose, according to Bong Paguia, Petron local station marketing head.
Together we say: Grant me a steady and a watchful eye, so no one will be hurt as I pass by.