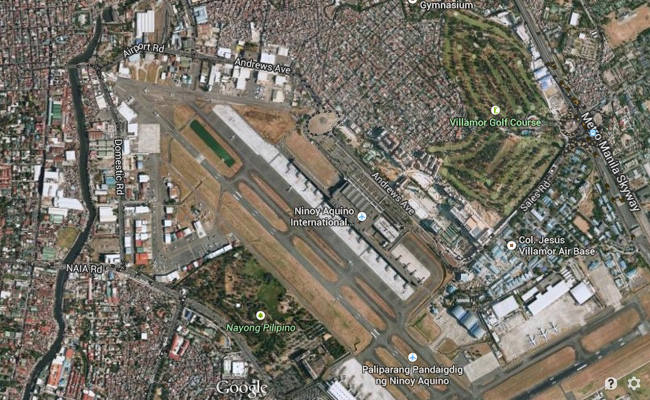 If you're either going to or coming from the Ninoy Aquino International Airport on either January 15 or 19, we advise you to adjust your schedule now since the roads around the facility will be closed at certain hours to make way for the arrival as well as the departure of Pope Francis on those respective days.
According to Inquirer.net, Manila International Airport Authority public affairs officer Ma. Consuelo Bungag revealed that Sales Avenue, Andrews Avenue and Domestic Road will be closed to traffic on January 15 from 3pm to 7pm. The same roads will also be closed on January 19 from 7am to 10am.
With the road closures, access to NAIA will reportedly be possible only through the South Luzon Expressway, Bicutan, Sucat and Alabang roads.
Bungag also added that while NAIA Terminals 1 and 2 can still be accessed by the public, Terminals 3 and 4 will essentially be isolated by the road closures. To accommodate passengers who are headed for Terminals 3 and 4, MIAA has reportedly designated NAIA Terminal 1 Parking B as a "jump-off point" for them.
"From (this) staging area, (those travelers) will be brought to Terminals 3 and 4 via shuttle buses owned by NAIA, and these will pass by the air side because that's the only way we can get them to the two terminals," Bungag said.
MIAA officer-in-charge for airport operations Alvin Candelaria even reportedly suggested that passengers rebook, refund or simply cancel their flights or "go with the inconvenience." If they opt for the latter, then Bungag advises them to be at the airport five to six hours before their scheduled flight.
You've been warned.