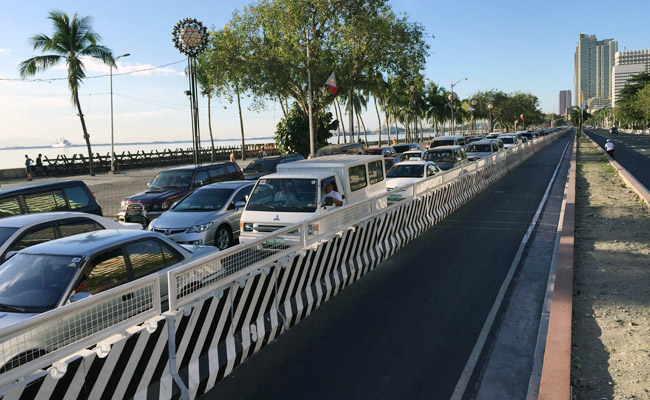 If you think motor-vehicle traffic in Metro Manila is hell, wait until Pope Francis arrives next week for his Philippine pastoral visit on January 15 to 19. Such is the expectation of unbearable road congestion that the President had no choice but to declare January 15 and 16 as nonworking holidays (obviously a means to make people stay home).
There's also the release of the Pope's official itinerary, in hopes motorists will be wise enough to steer clear of the Popemobile's path so that they won't contribute to the traffic anymore.
Ah, and then there's this, the special lane created exclusively for the pontiff. These photos were taken on Roxas Boulevard by Frank Schuengel, who says: "Behold the new VIP (Very Important Pope) lane."
We need not tell you what the motoring picture will be like within a five-mile radius of the Popemobile. Consider yourself warned.
Photos by Frank Schuengel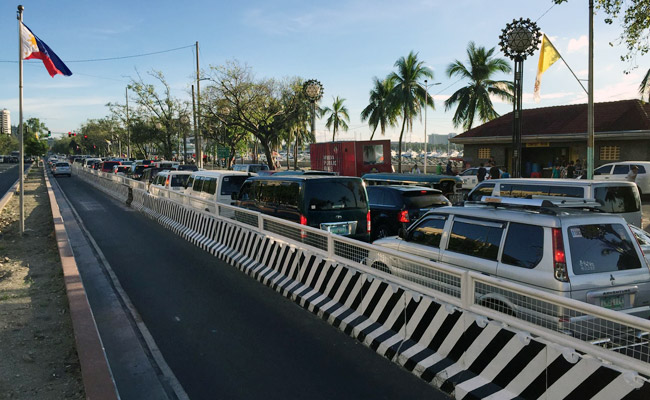 Continue reading below ↓
Recommended Videos