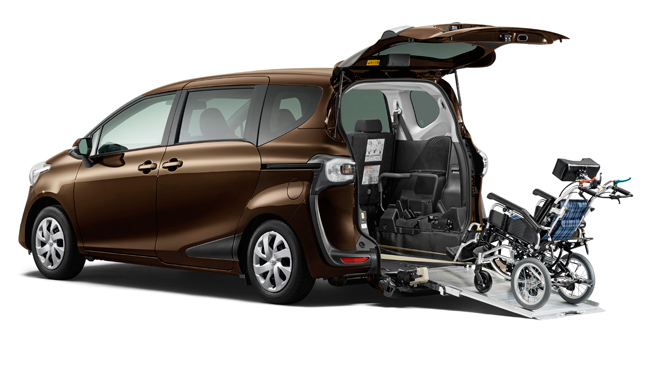 If you're a person with disabilities, then we're pretty sure you know how hard it can be to get around. This is especially true in a country that doesn't seem to give a hoot about whether parking spaces for PWDs are blocked or not. So it is rather encouraging to see places like Japan give importance to their differently abled citizens.
The Japanese have even come up with inventions that help PWDs travel more safely and more comfortably. Proof of this is Toyota's own initiatives to assist PWDs via a new line of vehicles equipped with features to aid mobility.
The new Toyota Welcab vehicles will make their debut at the 42nd International Home Care and Rehabilitation Exhibition, which will run on October 7-9 at the Tokyo Big Sight. While the Sienta minivan may look like an ordinary version from the outside, it comes with a few extras that make it oh-so-cool, especially for PWDs and their families.
ADVERTISEMENT - CONTINUE READING BELOW ↓
One awesome feature is the rotating and tilting passenger's seat. This makes it easier for people on wheelchairs to get in and out of the vehicle. This is done by allowing the seat cushion to be lowered significantly, thus helping the disabled passenger access the wheelchair much easier. Moreover, it reduces the space required when in parking lots.
Apart from the rotating and tilting seat, Toyota will likewise showcase a Sienta with a reclining wheelchair, making life on the road more comfortable for handicapped occupants. There will also be a model with a forward-facing wheelchair ramp. This makes loading and unloading a breeze, and it's easy to stow the device when on the move.
Of course, Toyota understands that getting into and out of the vehicle is just one part of the travel experience. The other consists of life on the road itself. This is why it will also be showing off features like grip handles and side support pads that can be fitted on the headrests and other parts of the car. This helps the passenger stay snug and secure. The new features like the rotating seat will be available as an option starting this December in Japan. It can be fitted on any Toyota vehicle straight out of the showroom.
ADVERTISEMENT - CONTINUE READING BELOW ↓
Recommended Videos
The PWD-friendly Toyota vehicle lineup--consisting of nine vehicles in total--brings new hope for these people and their families. It likewise gives "normal" folks a new outlook in life, and we should do our own part in giving them a chance to live a full mobile life. After all, it's their world, too.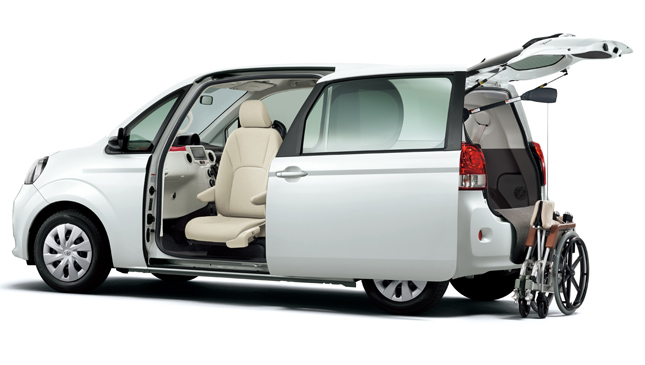 ADVERTISEMENT - CONTINUE READING BELOW ↓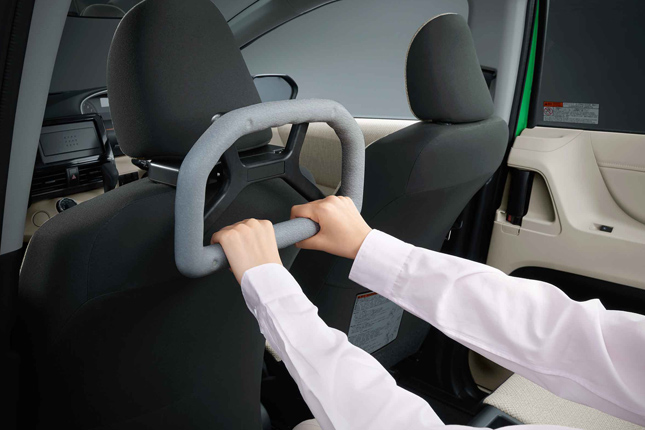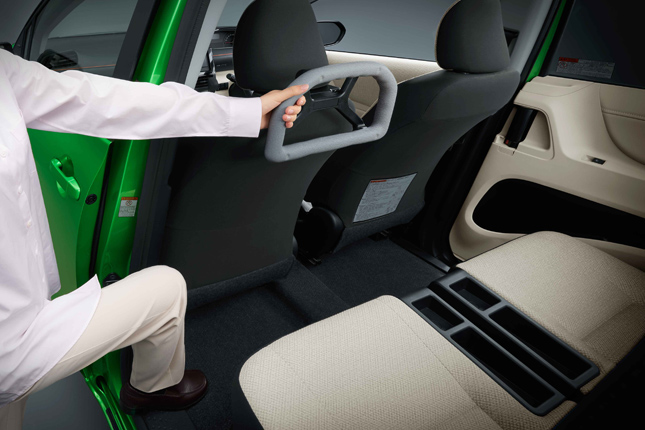 ADVERTISEMENT - CONTINUE READING BELOW ↓