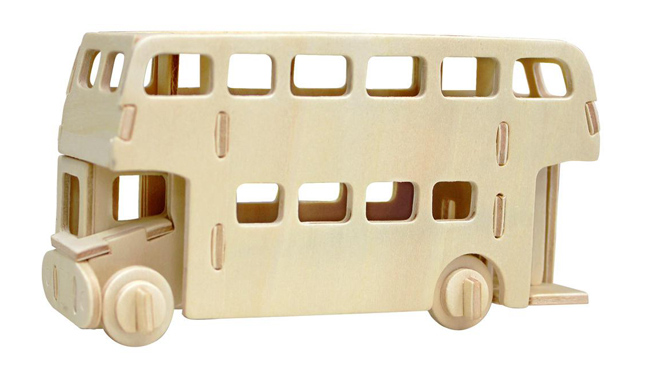 As you know, we were able to speak with Cabinet Secretary and traffic czar Jose Rene Almendras over the weekend at Volkswagen Philippines' road-safety event for children in Eastwood Mall, where he told TopGear.com.ph that his advice to private car owners is to use their vehicles on weekends and just take the bus on weekdays.
Well, he also shared with us another bus-related piece of information. According to Almendras, his wish is to replace existing buses on EDSA with double-decker ones.
"Double-decker buses carry twice the number of passengers while using the same amount of space," he said. "And it's only 60% more expensive than a single-deck bus."
Interesting. Instead of having to buy two brand-new single-deck buses, operators can just get one double-decker bus for an additional amount of just a little over half the price of one single-deck unit. And then they'll only have to employ drivers and conductors for a single series of shifts instead of two. More important, they can then practically cut their fleet in half, significantly lessening the number of buses traversing EDSA. A win-win situation, right? Surely, any bus operator would jump at the chance to acquire double-deckers, wouldn't they?
So why don't we have these double-capacity buses on EDSA now?
Almendras revealed that there's opposition inside the Land Transportation Franchising and Regulatory Board. When we asked him to elaborate, the government official politely refused to explain further.
Poking around, we were able to get the answer from another public official, who understandably requested anonymity. He said that "some people" have existing deals with the current bus suppliers, and shifting to double-decker buses would seriously jeopardize these deals.
ADVERTISEMENT - CONTINUE READING BELOW ↓
Just wow. These individuals simply don't have the public interest in mind. We hope somebody in position grows balls big enough to bust these thugs.
ADVERTISEMENT - CONTINUE READING BELOW ↓
Recommended Videos