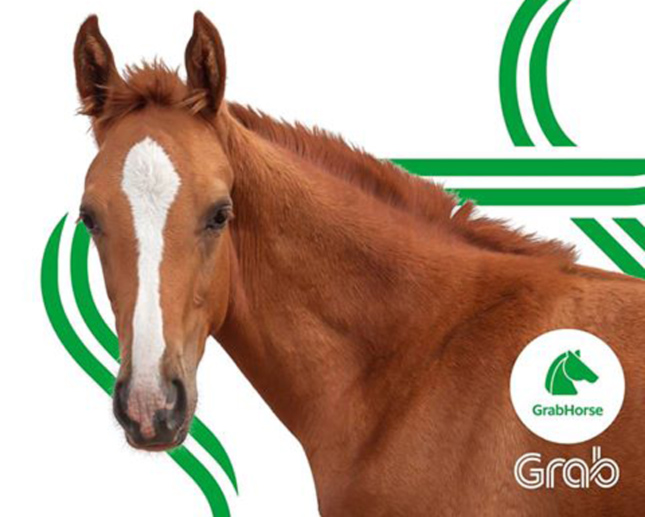 You've got to hand it to Grab--the company never leaves any form of transportation off the table. First was GrabCar. It was followed by GrabBike and then GrabHeli. What on earth will the transportation network company launch next? Well, the firm has just made available a new one called GrabHorse.
This is not a joke, we promise you.
Yep, Southeast Asia's largest app-based transport company is allowing its users to book a horse, albeit for a limited time and only in one city. Because horseback riding is a popular pastime in the Philippine summer capital, GrabHorse will be available in Baguio City from today until February 28 (Sunday) just in time for the Baguio City Flower Festival.
To book a GrabHorse, simply open the Grab application on your smartphone, tap the GrabHorse icon, then input "Wright Park" as your pick-up and drop-off points. The special service will be available from 8am to 12pm, and from 2pm to 6pm. Oh, and the company wants to remind you to share it on social media with the hashtag #GrabHorse.
According to Grab Philippines country marketing head Khriz Lim, GrabHorse is meant to help raise awareness about the living condition of animals.
"We want to localize our campaigns and tie them to each city we are in," Lim said in a statement. "Horseback riding is ingrained in the culture of Baguio, and that's why we wanted to promote it with GrabHorse. With this campaign, we will also be able to help improve the living condition of the animals."
ADVERTISEMENT - CONTINUE READING BELOW ↓
To be frank, the idea is odd, to say the least. Will the horses be dressed in Grab livery? Will they be equipped with horse-compatible phone mounts? We're already looking forward to what Grab will think of next. Is GrabBalloon out of the question?
ADVERTISEMENT - CONTINUE READING BELOW ↓
Recommended Videos