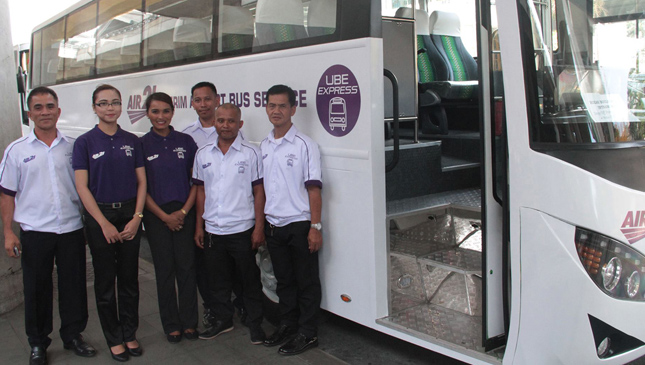 The government is finally providing an alternative to the detestable overpriced airport taxis that prey upon desperate travelers. NAIA terminals 1, 2 and 3 are now offering a 24-hour premium airport bus service. A number of them are now fully operational, and we couldn't be happier.
Passengers will have to pay an LTFRB-approved P300 flat rate to avail of the service. It might sound pricey compared to the usual public buses we're accustomed to, but considering that airport taxis sometimes charge over P2,000 for a single trip, the premium airport buses are a bargain.
As of now, those who wish to avail of the service can approach the transportation desk personnel at the arrival area. An automated fare collection system is also being developed to allow online booking. Each bus can carry up to 24 passengers, and is equipped with baggage compartments, CCTV cameras, GPS and on-board Wi-Fi. A trained driver and transport attendant will man each bus as well.
The buses' drop-off and boarding points are the following:
* Along Roxas Boulevard - Midas Hotel, Hotel Jen, Manila Hotel, Mall of Asia, Entertainment City
* Makati City - Glorietta 4, Glorietta 5, Ascott Hotel
Currently, only six standard air-conditioned buses are being used. By June, however, 42 buses will be part of the fleet. Air21, which will be operating the service under the brand name UBE Express, is already making arrangements to complete its fleet of premium buses.
All we can say is, it's about time. We've been forced into taking abusive airport cabs for way too long. Not only does it hurt our pockets, but it also damages our country's reputation as a whole. Hopefully, this new service will strong-arm airport taxi services into shaping up.
ADVERTISEMENT - CONTINUE READING BELOW ↓