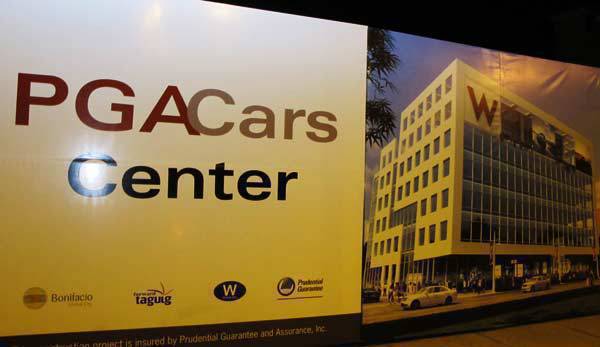 This business of selling premium cars must be really good these days. Local Audi and Porsche distributor PGA Cars is set to open a new showroom outlet at The Fort Global City in Taguig, if construction billboards are official and final.
Seen hedged around a construction site at the Bonifacio High Street complex near Fully Booked are billboard panels announcing that the edifice soon to rise on the spot is the "W Office Building," the ground floor of which will house the showroom of Audi and Porsche. It is not known as of this writing whether PGA Cars will occupy the entire building or just the ground floor. The former is possible since the future structure will apparently be dubbed the PGA Cars Center.
Continue reading below ↓
Recommended Videos
The project is developed by Jones Lang LaSalle Leechiu and insured by Prudential Guarantee and Assurance. The insurance company, by the way, is also owned by PGA Cars boss Robert Coyiuto.
Barring any obstacle to the project, the Audi/Porsche showroom will be the sixth seventh automotive vendor at The Fort, the other five six being Lexus, Honda, Ford, Mini, Hyundai and Mercedes-Benz. Honda's showroom, in fact, is just a stone's throw away from the PGA Cars Center construction site.
It looks like the area will soon be the automotive hub of Metro Manila. Expect more car brands to set up shop here.
(Editor's note: The beauty of the Internet is that you can correct your mistakes. Thanks to VAN, our eagle-eyed reader.)