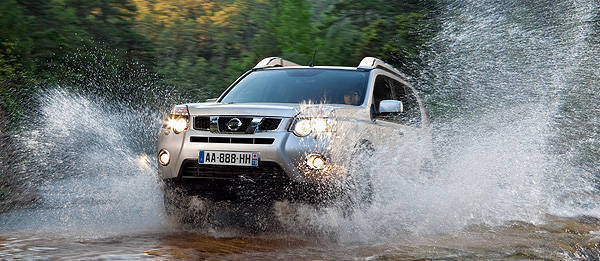 For one reason or another, the current-generation X-Trail isn't moving out of Nissan Motor Philippines' showrooms as fast as the previous-generation model did. It's either because the price skyrocketed from the relatively affordable just-over-P1-million mark for the previous model to the more exorbitant P1.5-million-plus price for the current model, or because others say the current model looks too similar to its predecessor.
Well, it seems NMPI wants to address this as it hopes to bring in the diesel-powered X-Trail sometime this year.
According to a source from within NMPI, the company is already trying to convince Nissan Motor Company in Japan to allow it to import the oil-burning X-Trail.
If and when NMPI does get the go-signal to sell the diesel-fed X-Trail in the Philippines, the question is if it will come with the 146hp and 320Nm engine or the more powerful 169hp and 360Nm mill, both of which, incidentally, have a 2.0-liter displacement.
Do you think the X-Trail's sales will fare better with the arrival of a diesel-powered variant? Perhaps you can voice your support for NMPI's efforts to bring in the diesel X-Trail through our comment box below.
Continue reading below ↓
Recommended Videos