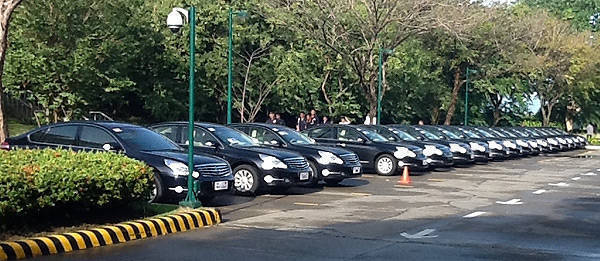 The 12th ASEAN Telecommunications and Information Technology Ministers Meeting (TELMIN) and the 13th ASEAN Telecommunications and Information Technology Senior Officials Meeting (TELSOM) were recently held in Mactan, Cebu, from November 11 to 16.
Serving as the official vehicle provider of the five-day event was Nissan Motor Philippines Inc. (NMPI), which turned over 17 black 2.5-liter Teana units to the information and communications technology division of the Department of Science and Technology, the organizer of the events and the government's lead agency on ICT related matters.
According to NMPI, the vehicles were used to transport information technology and telecommunications senior officials from 10 ASEAN member states and dialogue partners from China, India, Japan, Korea, the European Union, and the International Telecommunications Union.
"NMPI is honored to take part in this auspicious event as the official vehicle of the delegates," said NMPI president and chief executive Allen Chen. "We recognize that the 2012 TELSOM and TELMIN gatherings serve as important venues in helping the different countries, including the Philippines, to realize the significance of ICT in this fast-changing world as one of the leading economic drivers."
This isn't the first time this year that NMPI provided for the transportation services of an international event. Last October 8 to 14, NMPI also served as the official luxury transport partner of the 2012 Philippine Wine and Food Week, which was held at the New World Hotel in Makati City.
Continue reading below ↓
Recommended Videos