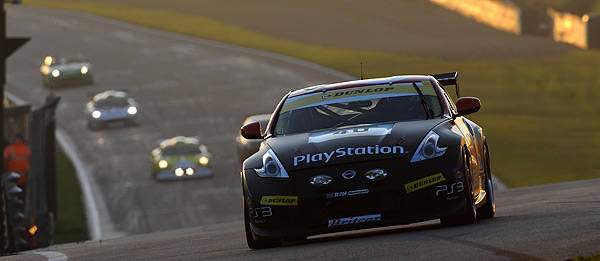 The top finishers of Nissan and PlayStation's GT Academy will finally get to do in real life what they've only done via the Gran Turismo video game: to tackle a demanding endurance race as one team.
Driving a 410hp Nissan 370Z, the first ever all-gamer-turned-real-racer team will take part in the Dubai 24 Hours, which will be held from January 12 to 14, 2012. Taking part in the race are:
- Lucas Ordoñez, winner of the first GT Academy in 2008;
- Jordan Tresson, winner of GT Academy 2010;
- Jann Mardenborough, winner of GT Academy 2011; and
- Bryan Heitkotter, winner of GT Academy USA 2011.
Of the four drivers, Ordoñez is the most experienced one after finishing in second place in the LMP2 class at the 24 Hours of Le Mans 2011. He was also proclaimed winner and Rookie of the Year at the Le Mans Intercontinental Cup series for 2011. A close second is Tresson, who nabbed the championship trophy of the 2011 Blancpain Endurance Series.
Having taken the GT Academy crowns early this year, Mardenborough and Heitkotter embarked on a demanding five-month driver-development program. This included personal training sessions at Silverstone with their own experienced race instructor, karting sessions to improve race craft, physical training, race psychology, heat chamber sessions and i-zone race simulator sessions. The pair even ran the New York marathon last November as part of their training. With regular races at national level--first in a standard 370Z and then in the GT4 race car--the pair soon qualified for International C race licenses.
Continue reading below ↓
Recommended Videos
"It will be an exciting day for me on 13th January when the Dubai 24 Hour race gets underway with a team full of GT Academy champions," said Gran Turismo creator and president of Polyphony Digital, Kazunori Yamauchi. "In the past few years a lot of top works teams and famous drivers have raced in Dubai. The success of the GT Academy program since its debut in 2008 means that they will not take the challenge of the GT Academy Nissan 370Z lightly. The motorsport world certainly took notice of the raw talent that has emerged from Gran Turismo through our GT Academy partnership with Nissan when Lucas stood on the podium at Le Mans. In Dubai we shall give them even more to think about."