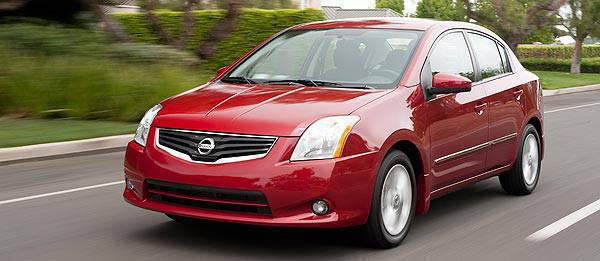 Nissan Motor Philippines is ushering in the Year of the Rabbit with three payment schemes for owning a brand-new Nissan vehicle. Here are ways on how you can own a new Nissan this month.
Reduced Payment Period Promo. Make a 50-percent down payment and take six to 12 months off the regular 60-month term. Here's an example of how you can save money: Shell out the required 50-percent down payment for the 1.8-liter manual transmission-equipped Nissan Grand Livina Elite and pay the rest of the amortization in only 54 months. This will give you savings amounting to P59,442. Other models available for this promo include the Nissan Sentra 200 for as much as P72,738 worth of savings; the X-Trail 2.0-liter 4x2 and the X-Trail 2.5-liter 4x2 for savings of P75,168 and P93,522, respectively. Getting the Nissan Sentra 1.6-liter GSX and the 1.3-liter GX at a shortened period of only 48 months translates to savings of P105,300 and P84,516, respectively.
Low Down Payment Promo. This is available for those who'd like to get the aforementioned Grand Livina with an initial cash-out of P99,000, the Sentra 200 at P118,000 and the 2.0-liter X-Trail 4x2 at P160,000. To sweeten the pot, the low down payment plans include a free one-year comprehensive insurance, free three-year registration at the Land Transportation Office and free chattel mortgage fee.
Continue reading below ↓
Recommended Videos
Low Monthly Plan. Go easy on your monthly amortization for the next 60 months when you shell out a 50-percent down payment for selected Nissan vehicles. Under this deal, payment for the Grand Livina is only P7,900 a month, P9,800 for the Nissan Sentra 200 and P10,500 for the 2.0-liter X-Trail 4x2.
Zero-Interest Plan. Maximize your money's value by availing of Nissan Motor Philippines' zero-interest plan for up to 36 months. This is possible with a 50-percent down payment for the Nissan Grand Livina, the Sentra 200 and the 2.0-liter X-Trail 4x2.
Nissan's promos run until February 28.
[gallery]750[gallery]