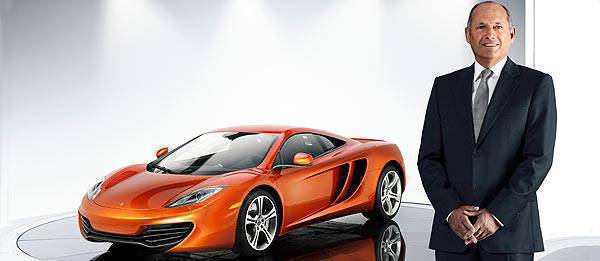 Here's a bit of irony: Ron Dennis, executive chairman of a brand associated with speed, has been banned from driving for six months. He was reportedly caught beating a red light.
The incident happened six months ago when Dennis was spotted going through a stop light while driving a Mercedes-Benz near his home on Bracknell Road in Surrey, southwest of London. Dennis reportedly said a friend was driving in another car behind him and that he didn't stop at the traffic light for fear of causing a crash.
"There were only two other cars around but I felt that it would be more prudent to continue rather than stop," Dennis was quoted saying in GetSurrey.co.uk. "It was the decision I took for which I realize I'm here to take the penalty, but as I have said I really need my license."
Dennis reportedly told the authorities that he shouldn't be banned from driving because it would inconvenience him due to his long working hours and the time he spends with his children on weekends.
The automotive exec have been cited for three speeding violations since April 2008. The latest incident prompted authorities to order Dennis to surrender his driver's license for the next six months starting March 7 and to pay a fine amounting to £408 (P28,822 at £1:P70.643).
Continue reading below ↓
Recommended Videos