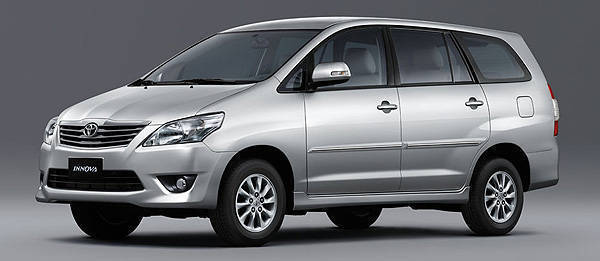 For the 11th straight year, Toyota Motor Philippines dominated the local automotive market. By securing the number one spot for passenger car, commercial vehicle and overall sales in 2012, TMP captured its 11th consecutive Triple Crown.
Last year, TMP sold 21,291 units in the passenger-car segment, with the Vios carrying the banner for the Japanese carmaker once more. For the commercial-vehicle segment, TMP moved 65,396 units with the Innova again its bestseller. All in all, TMP secured 41.7 percent of the market--its highest tally since its operations began in 1988--to earn the Triple Crown title. (As we have been pointing out on this website, TMP's declared market share is most likely based on numbers submitted by the Chamber of Automotive Manufacturers of the Philippines, a group that doesn't include the likes of Hyundai, Chevrolet and Subaru.)
The previous year's sales also enabled TMP to register a 20-percent growth versus the entire industry's 11 percent.
On top of the Vios's and the Innova's exemplary performance for 2012, other Toyota models also claimed the top spot in their respective categories. According to TMP, the Camry continued to be the top seller in the medium passenger car segment; the Corolla Altis was still the leader in the compact passenger car segment; the Hilux was the best-selling pickup; and the Hiace was the number one utility van.
Continue reading below ↓
Recommended Videos
"TMP is very proud of the Triple Crown with most sales in the PC segment, CV segment and overall total for 11 consecutive years," said company president Michinobu Sugata. "This is a symbol of the trust and confidence that our customers have in the brand. We at Toyota would like to extend our heartfelt appreciation for all the years of their loyalty and support. Our commitment to serve our customers with better products and services will remain our main thrust in the years to come."