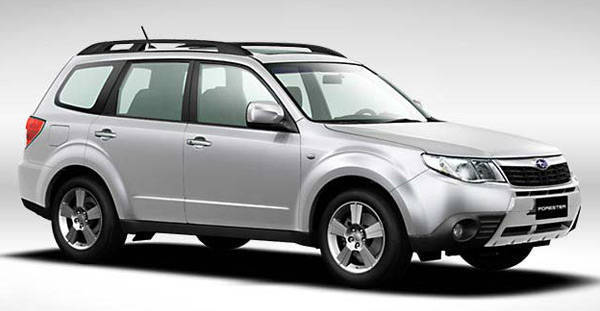 These days, when people think of Subaru, they think of the awesome BRZ, just like the one on our magazine cover this month. But while we all lust after halo models like that, in the end we opt for something more practical. Something like the trusty Forester.
The sales figures validate this theory. The Forester is Subaru distributor Motor Image Pilipinas's most popular model. During a trip to Taiwan for the regional launch of the compact SUV, MIP general manager Mike Luyun told TopGear.com.ph that they sell an average of 80 Forester units a month.
But that's not all we learned. Because an all-new Forester is arriving next year, Luyun said they are selling their remaining stock of the previous-generation Forester with big discounts. The top-of-the-line 2.5 XT variant is now P200,000 cheaper, and the 2.0 XS variant can be had for P150,000 less. That means the XT's price is now reduced from P1,768,000 to P1,568,000, and the XS's price is slashed from P1,398,000 to P1,248,000.
Luyun said these prices are in effect until MIP runs out of stock. As you read this, there are about 25 XT and 130 XS units left.
Is it advisable to buy the outgoing Forester at a significantly discounted rate knowing a new one is around the corner? That's a tough question. But at these tempting prices, the current Foresters are certainly worthy of consideration. The arrival of their replacement doesn't make them any less capable.
Continue reading below ↓
Recommended Videos