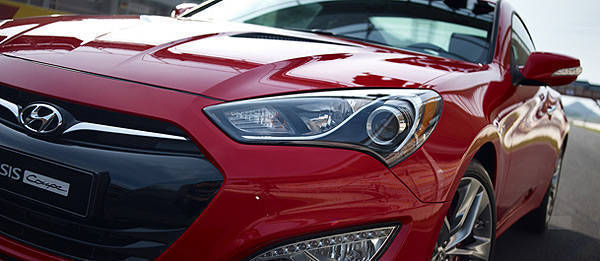 Remember the supposed facelift of the Hyundai Genesis Coupe that the privately-owned Hyundai-Blog.com revealed last September? It apparently is the real deal as the carmaker's official Korean-language blog, Blog.Hyundai.com, has released a couple of close-up photos of the refreshed two-door sports coupe.
From what we gathered on the blog post as translated by Google Chrome, the new Genesis Coupe will make its official debut on November 12 at what is being called as the Chonnam National Yeongam F1 Speed Festival.
Though the post didn't reveal if the updated Genesis Coupe received anything more than a cosmetic makeover, we have to say that the front fascia, though looking a tad busy, looks good and gives the car a more aggressive look.
Do you like it or loathe it? Let us know what you think of it in the comment box below.