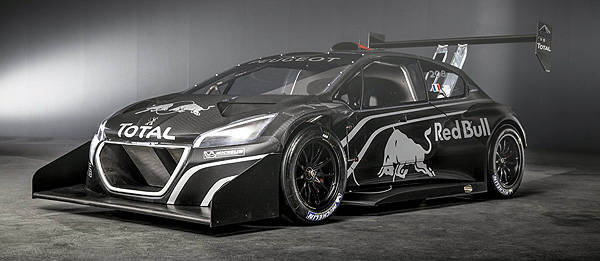 Two weeks ago, we announced that Sebastien Loeb will be competing in this year's Pikes Peak Hill Climb race in a Peugeot 208 T16. Well, the French carmaker has finally revealed what Loeb's car for the race looks like.
"Its proportions are very different from those of the production 208," said Michael Trouve, the silhouette design boss at Peugeot's Styling Center. "This difference gives it an almost beast-like appearance. Peugeot Sport provided us with a number of technical constraints, such as the width, body height, location of the wheels and engine, and we worked to this brief to produce an extreme take on the 208."
Peugeot's work on the car was surprisingly quick since the Pikes Peak program was reportedly only approved in November 2012 and the project wasn't signed off until February 2013.
Check out the video below if you want to see more details of the Peugeot 208 T16. If you're looking for the car's performance specs, Peugeot said it will reveal more about the car at a later date.
ADVERTISEMENT - CONTINUE READING BELOW ↓
If you're viewing this on a mobile device and can't see the video, please click here.
ADVERTISEMENT - CONTINUE READING BELOW ↓
Recommended Videos