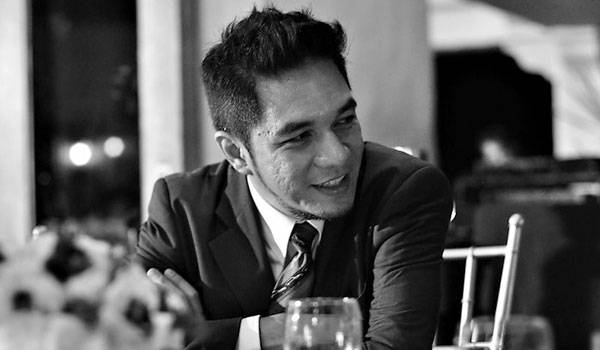 While most guys we know would trade their job for one that allows them to drive new cars and attend motor shows around the world, The Philippine Star motoring editor Dong Magsajo is walking away from it.
"The deed is done, bro," Magsajo texted us last night, informing us of his official resignation as the chief steward of his broadsheet's motoring section, a post he held for a decade. This finally puts an end to the rumors that have been swirling around the industry for weeks, with Dong himself confirming that he is indeed joining the soon-to-open Philippine distributor of the French carmaker Peugeot as marketing and PR director.
Peugeot is making a comeback after a lukewarm arrival in 2003, courtesy of another distributor, AutoFrance Philippines. The new Peugeot distributor--to be headed by former Kia distributor president Felix Mabilog--belongs to the automotive group of Jose "Pepito" Alvarez, which also includes Columbian Autocar Corporation (Kia) and Asian Carmakers Corporation (BMW).
This means Magsajo is relinquishing what most guys consider a dream job. As of this writing, he has already submitted the last installment of Steer Clear, the candid column he has written for Top Gear Philippines since 2006.
His main reason for crossing over to the industry? "Basti, my son," he told us, referring to the more stable future that a corporate job promises.
Continue reading below ↓
Recommended Videos
This is not the first time that a Filipino automotive journalist has moved to the very industry he covers. Former Business World motoring reporter Raymond Tribdino joined the marketing department of Nissan Motor Philippines in 2002 before transferring to Chery in 2009. Meanwhile, one of Magsajo's motoring writers at Star, Manny de los Reyes, became a journalist after a stint in the same department of NMPI.
"My main goal will be to communicate Peugeot's brand identity," Magsajo explained. "There are many facets of Peugeot that the public does not know yet. In the months to come, we will communicate these facets of the brand one at a time."
Asked about the challenges that he will face as he makes a life-changing career move, he said: "My proficiency, which is print, is merely one piece of the communications puzzle. I will have to learn how to maximize the other forms of media given our various communication points."
Spoken like a veteran marketing guy. We wish our colleague and friend all the best in his new job.