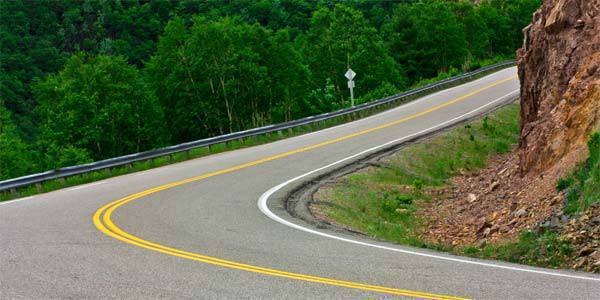 Your days of driving on rough and dangerous roads may soon be over as the Philippines secured a grant to finance the assessment of the country's national highways.
The World Bank, through its multi-donor Global Road Safety Facility (GRSF), is extending a $300,000 (P12.768 million at $1:P42.56) grant for the project, which will be implemented by the UK-based International Road Assessment Programme (iRAP), the University of the Philippines, the Automobile Association of the Philippines and other local partners.
"The project will involve inspections on more than 4,000 kilometers of the nation's major roads, including the nearly 2,000-km Daang Maharlika Highway that stretches from north to south of Manila," the World Bank said in a statement. "The project will also identify cost-effective improvements that could help reduce road deaths and injuries."
It added that the inspection, which will use the latest digital imaging technology, will focus on over 50 different road design attributes that influence the likelihood of a crash, including an intersection's layout, safe crossing points, roadside hazards and road cross-section.
"The inspections will help us identify affordable improvements that can dramatically reduce road death and injury," iRAP Asia Pacific regional director Greg Smith said. "We know, for example, that the provision of flexible posts in the center of the road can significantly reduce head-on crashes."
Continue reading below ↓
Recommended Videos
The Philippine National Police – Highway Patrol Group (PNP-HPG) said at least two vehicles get involved in road accidents every hour and the need for road safety measures is very apparent.
"The World Bank is already engaged with the DPWH (Department of Public Works and Highways) in improving the business processes for the roads sector through the second phase of the National Roads Improvement and Management Project towards raising the quality and quantity of road infrastructure in the country," World Bank Philippines country director Bert Hofman said. "This activity is a very important addition to the Bank's engagement with the transport sector."
Transportation and Communications Secretary Jose de Jesus said the grant from the World Bank signifies the government's commitment to taking "great strides" in improving road safety.
"With the iRAP project, we are now focusing on the elimination of high risk roads," de Jesus said.
iRAP has assessed about 400,000 kilometers of highways and has active road assessment programs in over 60 countries.
Photo from SXC.hu