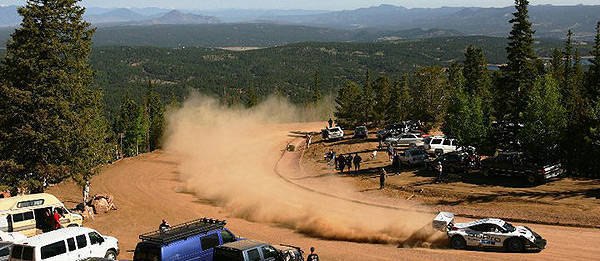 The Pikes Peak International Hill Climb race has been rescheduled to August 12 after the wildfire near Colorado Springs forced the event's organizers to cancel the race, which had been originally scheduled for July 8.
"With the help and support of the City of Colorado Springs, the US Forest Service, Pikes Peak America's Mountain, and the numerous agencies dedicated to the safety of the public and the competitors, we are thrilled to be able to make this announcement," said Tom Osborne, PPIHC chairman and Colorado Springs Sports Corporation president and chief executive. "America's Mountain and Colorado Springs are ready to welcome everyone to the nation's second-oldest motorsports event."
Since the announcement of the postponement, the race's organizers have reached out to the 211 competitors and their crews to determine their availability for the event.
"The response by the competitors has been tremendously positive, and the drivers and racers have been sensitive and compassionate toward our residents and their struggles and loss," said Osborne. "We will have the majority of the registered competitors here for the event and have positive responses from Nobuhiro Tajima, Jean-Phillipe Dayraut, Romain Dumas, Clint Vahsholtz, Paul Dallenbach, Dave Carapetyan, David Donner, Greg Tracy, and Carlin Dunne, but we will lose some due to scheduling conflicts."
Continue reading below ↓
Recommended Videos