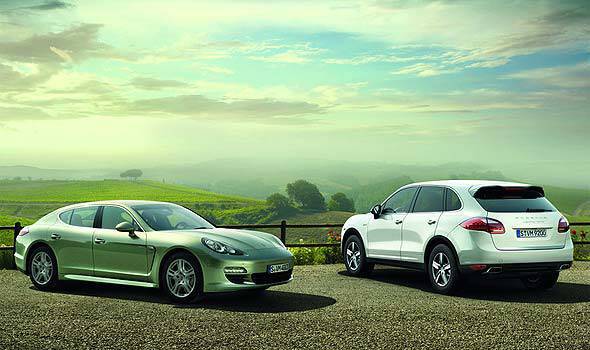 Demand for German cars in the Asia-Pacific region is on the rise based on the latest sales report from Porsche.
Porsche Asia Pacific Pte. Ltd. has reported a record of 2,010 vehicles sold in the first six months of 2011, double the sales recorded in the same period last year.
Porsche said sales were boosted by the popularity of the Cayenne and Panamera, which made up 55 percent and 27 percent of the brand's total regional sales, respectively.
"Since the start of the sales in July 2010, the new Cayenne received overwhelming positive response and Porsche dealers accumulated high order numbers," Porsche said in a statement. To date, Porsche has already sold a total of 1,700 units of the Cayenne, 1,100 of which were sold in the first half of 2011.
The Panamera, on the other hand, has also been making a statement with its eight variants available in the region.
"The four-door Gran Turismo model is appealing especially to the Asian market and records 546 sales this year to end of June (+101 percent compared to same period last year)," Porsche said.
Taiwan is Porsche's biggest market in Asia, followed by South Korea, Singapore and Malaysia. Porsche vehicles are also available in Brunei, French Polynesia, Indonesia, New Caledonia, Sri Lanka, Thailand, Vietnam and the Philippines.
Continue reading below ↓
Recommended Videos
"The ever-increasing demand for our cars is a clear indication that Porsche is growing fast in Asia, not only gaining strength from the sports car segment, especially the iconic 911, but also broadening our existence and business through the Panamera as well as the top seller Cayenne," said Christer Ekberg, managing director of Porsche Asia Pacific. "Considering the current positive sales trend, I am confident that we will be able to achieve more than last year in the Asia Pacific region."