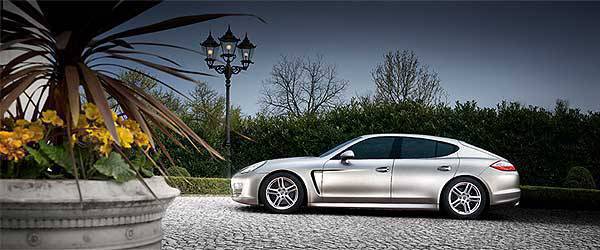 Porsche purists may not like the Panamera and Cayenne but at the end of the day, it's their sales figures that matter. Both models are, after all, Porsche's best-selling vehicles from August to October.
The new-generation Porsche Cayenne accounted for almost half of Porsche's total sales of 21,218 units for the said period. Sales of the latest Cayenne, which went on sale in May, surged 151 percent compared to the same period last year.
The Panamera, meanwhile, sold 5,778 units to mark a 94 percent growth rate. Its increased sales have been attributed to the car not being initially available to all its markets worldwide last year and on the introduction of the lower-specification six-cylinder variants last May as well.
Porsche's sports cars are still popular. Sales of the 911 reached 3,130 units to achieve a 20.4 percent growth versus the same period last year. The entry-level Boxster model series grew to 17.5 percent with 2,018 units sold.
If you had the money, what Porsche would you buy?
Continue reading below ↓
Recommended Videos